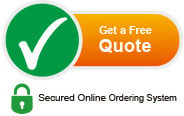 Mutagenesis & Variant Libraries
GenScript's Site-Directed Mutagenesis Services produce the specific mutant DNA constructs you need to study structure-function relationships of enzymes, interactions between proteins and nucleic acids, regulatory mechanisms governing gene expression, and many other critical biological functions.
Our Gene Variant Libraries allow you to generate dozens, or thousands, of unique DNA constructs – representing systematic or random mutants, truncation series, combinatorial variants, or even naturally occurring isoforms or family members. Whatever your design strategy, DNA libraries are ideal for: high-throughput screening; systematic comparative studies; engineering novel proteins, antibodies, or metabolic circuits; synthetic biology; structural biology; enzymology; and many other applications.
Learn more about our services
Site-Directed Mutagenesis
Gene Variant Libraries
Or, contact us directly to find out how we can help with your research.
Our representatives are available 24 hours Monday through Friday.