Single-Stranded DNA Synthesis Service
– JOIN OUR BETA-TESTING TO RECEIVE PREMIER PRICING!
GenScript is now offering high quality, sequence verified single-stranded DNA (ssDNA or ssODN) for maximizing the editing efficiency of your CRISPR experiments.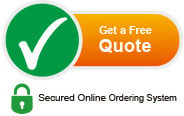 Why GenScript
Harsh chemical- free, enzymatic approach for ensuring minimum dsDNA contamination or DNA base damage
200-8,000 nt long in length
Up to 40 ug delivery quantity allowing for flexible study design
Sequence-verified via Sanger Sequencing
Sense strand only, or both the sense and antisense strands
Major Applications
✔ CRISPR based gene insertion, replacement, or correction
✔ In vitro transcription
When compared to double-stranded DNA donors, ssDNAs demonstrated significantly improved editing efficiency and specificity, as well as reduced off-target integration, especially in editing primary cells, stem cells, and developing transgenic animal model1-5.
"We recently demonstrated that long single-stranded DNAs (ssDNAs) serve as very efficient donors, both for insertion and for gene replacement." Miura H, et al., Easi-CRISPR for creating knock-in and conditional knockout mouse models using long ssDNA donors. Nat Protoc. (2018) 13(1):195-215.
"We report that targeted chromosomal translocations are generated more efficiently when the all-in-one plasmid, RNP complex, and ssODN-based approaches are used, with the most efficient strategy being the combination of RNP complexes with translocation-ssODNs." Torres-Ruiz, et al., Efficient Recreation of t(11;22) EWSR1-FLI1+ in Human Stem Cells Using CRISPR/Cas9. Stem Cell Reports. (2017) 8: 1408–1420.
"ssDNA templates have a unique advantage in terms of repair specificity while dsDNA donors can lead to a high rate of off-target integration." Li, et al., Design and specificity of long ssDNA donors for CRISPR-based knock-in. bioRxiv 178905; doi: https://doi.org/10.1101/178905.
"The PITCh approach required 265 zygotes whereas Easi-CRISPR used only 105 zygotes, and the PITCh approach produced 33% correctly targeted pups, whereas Easi-CRISPR (using ssDNA donors) produced 100% correctly targeted pups." Quadros, et al., Easi-CRISPR: a robust method for one-step generation of mice carrying conditional and insertion alleles using long ssDNA donors and CRISPR ribonucleoproteins. Genome Biology (2017) 18:92.
"Similar to what has been described with viral HDR templates, we found evidence to suggest that double-stranded templates could integrate independent of target homology, albeit at low rates. These rare events could be reduced almost completely by using single-stranded DNA (ssDNA) templates." Roth, et al., Reprogramming human T cell function and specificity with non-viral genome targeting. Nature 559 (2018) 405–409.