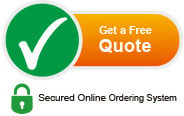 Large scale peptide synthesis is more than simply adding more raw materials to the peptide synthesis process. Scale-up requires de novo protocol development, to ensure quality, economical large-scale peptide synthesis. With over 17 years of experience and newly large-scale peptide synthesis platform, our chemists will work to create a smooth, professional scale-up experience from protocol design to product delivery. GenScript offers a large-scale peptide synthesis service with the highest success rate in the industry (over 98%).
Large scale peptide synthesis service retains all of the features of our Standard Custom Peptide Synthesis Service, such as guaranteed high purity, and high synthesis success rate of extremely long peptides (up to 200 AA). Furthermore, preliminary cost analysis, project review, R&D, process optimization, and detailed QC reports are used to ensure the successful and efficient delivery of your peptides.
Large-scale Peptide Synthesis Service Specifications
Standard Features
Purity
≥98%
Quantity
Up to 2 kilogram
Length
Up to 200 AA
Customizable Feature
Regular teleconference
Yes
Free sample preparation
Option
Process optimization
Yes
Customized analysis testing*
Option
Analytical method development
Yes
Customer-requested package & delivery
Yes
Delivery
Lyophilized peptide deliverable
Yes
Quality certifications
Yes
R&D report
Option
Production reports
Option
Parameter qualification & report
Option
* >Learn more about available customized analysis testing. Contact us for more information on large-scale peptide production.
Advantages of Large-scale Peptide Synthesis Service
Flexible Scalability
Up to 2 kilogram

High Success Rate
Over 98% success rate

Industry Experts
One-on-one project management

Cost Effective
Fully automated synthesizer
Popular Applications of Large-scale Peptide
Peptide Drug & Active Pharmaceutical Ingredients (APIs)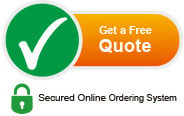 Our customer service representatives are available 24 hours Monday through Friday. You may contact us anytime for assistance. Orders can be placed online, over the phone, by email or fax. Please have your payment information (credit card, purchase order or bank information) ready.