Large-Scale Peptide Synthesis Service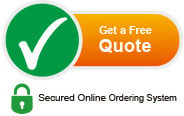 Large-scale quantities of peptides (>1 g) are practical for use as biological additives in healthcare products or therapeutics containing synthetic peptides. Using exclusive PepPower™ technology, GenScript offers a large-scale peptide synthesis service with the highest success rate in the industry (over 98%).
Large Scale Peptide Synthesis Service is more than simply adding more raw materials to the peptide synthesis process. Scale-up requires de novo protocol development, to ensure quality, economical large-scale peptide synthesis. With over 17 years of experience, our chemists will work to create a smooth, professional scale-up experience from protocol design to product delivery.
Large-Scale Peptide Synthesis Service retains all of the features of our standard Custom Peptide Synthesis Service, such as guaranteed high purity, and high synthesis success rate of extremely long peptides (up to 200 AA). Furthermore, preliminary cost analysis, project review, R&D, process optimization, and detailed QC reports are used to ensure the successful and efficient delivery of your peptides.
Key Features
Fully tracked cGMP level process
One-on-one project management
Process optimization of synthesis protocol
Highly ensured purity at ≥95%
Large Scale Synthesis Service vs. Standard Synthesis Service
 
Standard
Peptide Synthesis
Large Scale
Peptide Production

Standard Features

Purity

≥98%

≥98%

Quantity

Up to 100 g

Up to 1 kilogram

Length

Up to 200 AA

Up to 200 AA

Delivery

Lyophilized Peptide Deliverable

●

●

Quality Certifications

●

●

R&D Reports

▲

Production Reports

▲

Parameter Qualification & Report

▲

Customizable Features

Regular Teleconference

●

Free Sample Preparation

▲

Process Optimization

●

Customized Analysis Testing

●

▲

Analytical Method Development

●

Customer-requested Package & Delivery

●

● Project Dependent Features
▲ Customer Dependent Features
Quotations and Ordering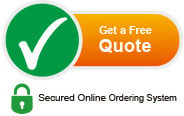 For quotation requests and questions, you may contact us by phone, email or (and) fax.
To place an order, please email the same form along with a PO (Purchase Order) or credit card information.
If submitting samples, please send them along with the above form to: Recombinant Protein Services, GenScript, 860 Centennial Ave., Piscataway, NJ 08854, USA.
For any other inquiries, please contact us using the details listed below.