Protein Expression & Purification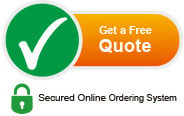 For over a decade now, GenScript has been an industry-recognized leader in providing high quality recombinant protein expression and purification services, with over 5,300 high purity recombinant proteins delivered to its customers worldwide. GenScript offers a variety of protein expression and purification platforms and has driven the development of several improvements in protein expression and purification technologies, involving bacterial, yeast, insect and mammalian expression systems.
Our Recombinant Protein Expression & Purification Systems overview table below explains the major pros and cons of each system. Click your desired protein expression & purification system in the table to learn more about your chosen expression system and our related services.
Recombinant Protein Expression & Purification Systems
System

Strain Used

Pros

Cons

Intended Protein Applications

Bacterial

protein expression and purification

E.coli

Relatively inexpensive
Simple genetics
Easy to manipulate
Easy scale up
Fast expression

Lack of efficient post-translational modifications
Codon usage issues
Inclusion bodies
Low yield and activity for some eukaryotic proteins
Difficult to express higher MW proteins

Protein-protein interaction (Bacterial & Yeast expression systems recommended)
Therapeutic protein (Yeast & Mammalian expression systems recommended)

Yeast

protein expression and purification

Pichia pastoris, Saccharomyces cerevisiae

Diverse post-translational modifications
Low cost of culture media
Industry-scale fermentation

Improper glycosylation
Excessive glycosylation

Insect

protein expression and purification

Sf-9, Sf-21,
S-2, Hi-5

Good secretion
Post translational modifications resemble mammalian system
Suitable for toxic gene products

Long production time
Relative high media costs


Mammalian

protein expression and purification

CHO,
HEK-293

Comprehensive post-translational modifications
Excellent method for the production of bioactive proteins

Long production time
High media costs
Protein yields relatively lower
GenScript also offers a host of other services like chemical protein synthesis, protein refolding etc. GenScript's greatest asset is its customizable, full-spectrum service offering that can take your project all the way from gene sequence to pure, high quality protein. With world class, PhD-level technical expertise to monitor your projects, flexible production scale, and adoption of in-house proprietary technologies, GenScript works in partnership with you to ensure the best service at all times.
Advantages of our Protein Expression & Purification Services
Comprehensive expression systems: Bacteria, Yeast, Baculovirus/Insect cell and Mammalian cell plus various vectors for each system.
Fast turnaround: Our Upgraded BacPower™ Guaranteed Package delivers 3 mg of purified protein in as little as 4 weeks merely from your submitted target gene sequence, no protein - no charge.
Bioprocess services: Significantly increase the expression level of your target protein to gram level.
One-stop service platform: GenScript can take your project directly from gene synthesis to recombinant protein expression, stable cell line generation, antibody production and assay development.
Customer Testimonial for our Protein Expression & Purification Services
"GenScript provides fast, professional protein synthesis services at very reasonable prices. By making it cost-effective to outsource protein production, GenScript has made it possible for my lab to focus on our own area of expertise and get more research done. The detailed planning, updates, and reports that GenScript provides all of the quality control that one could ask for. I strongly recommend GenScript's protein production service."
— Dr. Barry Bradford, Kansas State University, Department of Animal Sciences & Industry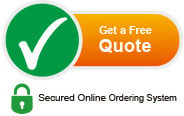 Quotations and Ordering