Uses of peptide libraries for T cell assay development
T cell assays have a variety of applications for studying the immunogenicity of proteins or peptide in vitro – from measuring proliferation as a result of clonal expansion, to assessing the presence of memory cells. These assays have facilitated therapeutics and diagnostics research for a variety of diseases such as:
Cancer research: peptide libraries have facilitated identification of potential cancer immunotherapies
Infectious diseases: epitope screening has accelerated the development of targeted therapeutics
HIV: development of experimental vaccines for the treatment of diseases that target the immune system
Peptide libraries can simplify the development and optimization of T cell assays by providing multiple combinations of epitopes. To help you design your library, GenScript also provides a variety of online peptide library design tools to take the guesswork out of peptide library planning.
Click here to read publications using GenScript's peptide library services
Resources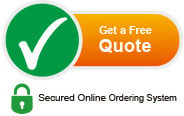 Order custom peptide libraries from GenScript

Click here for instructions on ordering peptide libraries