Boost Recombinant Protein and Antibody Yields in Transient Systems
Transient expression is a fast and reliable way to generate recombinant antibodies and proteins (i.e. products) for all research applications. However, there are several factors limiting the titer of products, which require optimization at different steps of the process. In this webinar, GenScript will demonstrate several approaches, such as improving the anti-apoptosis effect and cell growth, for tuning the system to improve the titer of transient products.
In this webinar, we will cover:
Strategies to maximize your transient protein and recombinant antibody expression.
How to optimize your transient expression protocol in order to improve the titer of your product.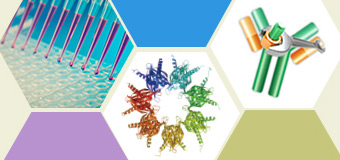 Speaker: Dr. Bo "Brady" Wu, Director, GenScript USA Inc.
Date: Monday, August 27, 2018
Time: 8:00-9:00 A.M, GMT
Related Services
Learn More
HD-HEK and HD-CHO for choice of HEK293 or CHO expression
Yield improvements ranging up to 100 fold
Shortened turnaround time (sequence to protein/antibody in as fast as 10 weeks)
Ideal for difficult and low-yield proteins and for applications requiring proteins with proper folding and appropriate post-translational modifications
Learn More
100 μg or 1 mg packages
Starting under $500
Rapid turnaround time of 18 days
Ideal for Ab screening application, epitope binning, assays, and HTP biophysical characterization studies
Learn More
Gene to recombinant antibody in as fast as 5 weeks
Providing the highest quality recombinant antibodies for the lowest prices
Flexible service allows you to build phase-wise projects to suit your requirements
Guaranteed recombinant antibody amount from 5 mg to 500 mg at competitive prices, starting from $1999