Abstract:
More than 35 years have passed since the first reported cases of AIDS and the discovery of HIV, and despite tremendous efforts no vaccine has been developed that could effectively protect against HIV infection in the vast majority of people. Similarly, there is no treatment available that could actually cure an ongoing HIV infection. Potent anti-retroviral drugs extend the life expectancy of HIV-infected individuals considerably, but these drugs are not curative. The only evident cure has been demonstrated in just a single HIV patient, Timothy Ray Brown, known as the "Berlin patient". AAV-mediated delivery of potent anti-HIV broadly neutralizing antibodies circumvents the need of a vaccine-induced immune response, and represents a promising immunization alternative for the prevention and treatment of HIV infection.
In this webinar, we will cover:
the general concept of AAV-mediated antibody delivery
the utilization of this approach in the non-human primate model for HIV/AIDS
AAV-delivered antibodies can be effective in prophylactic and therapeutic scenarios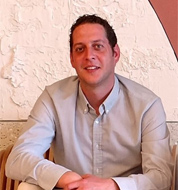 Speaker: Sebastian P. Fuchs, Ph.D. Miller School of Medicine, University of Miami
Date: April 3rd, 2019
Time: 11:00 – 11:45 AM EST
Presenter's Biography:
Dr. Sebastian P. Fuchs is a Postdoctoral Researcher in the Pathology Department at the University of Miami - Miller School of Medicine. He received his MSc and PhD degrees from the Friedrich-Alexander-University Erlangen-Nuremberg in Germany. As part of a joint graduate program he conducted his doctoral studies at the New England Primate Research Center of Harvard Medical School from 2009 to 2013, and at the University of Miami - Miller School of Medicine from 2013 to 2017. Dr. Fuchs has made significant contributions to the development and application of gene therapy approaches for the prevention and treatment of viral infections.
Related Services