ERS Genomics and GenScript Biotech Corporation sign CRISPR/Cas9 license agreement
License agreement to enhance GenScript's CRISPR offering for gene and cell therapy research
---
May 12, 2021
---
Dublin, Ireland and Piscataway, New Jersey, 12 May 2021 - ERS Genomics Limited, which was formed to provide broad access to the foundational CRISPR/Cas9 intellectual property co-owned by Dr. Emmanuelle Charpentier, and GenScript Biotech Corporation (GenScript), the world's leading research reagent provider, today announced a non-exclusive license agreement granting GenScript access to ERS Genomics' CRISPR/Cas9 patent portfolio.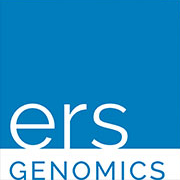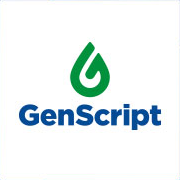 GenScript is a global biotechnology company providing life sciences research and application products and services, with a presence in the USA, Asia-Pacific, and Europe. GenScript applies its proprietary oligonucleotide and gene synthesis technology to various fields from basic life sciences research to translational biomedical development, industrial synthetic products, and cell therapeutic solutions. The ERS Genomics license will help further strengthen the GenScript CRISPR portfolio, from providing synthetic sgRNAs, gRNA plasmids, gRNA libraries, to cell line engineering services.
ERS Genomics holds an exclusive worldwide license from co-founder and recent Nobel prize winner Dr. Emmanuelle Charpentier to the foundational intellectual property covering CRISPR/Cas9 for use as a research platform.
Eric Rhodes
CEO, ERS Genomics

Kay Chuang
Marketing Head, GenScript
Eric Rhodes, CEO of ERS Genomics, said: "GenScript is a recognized world leader in providing life sciences research services and products, including CRISPR. We are pleased to provide GenScript with access to the foundational CRISPR/Cas9 patents enabling it to continue to support its customers using this technology."
Kay Chuang, Marketing Head of GenScript, commented: "CRISPR gene editing is an essential tool and we are committed to building our IP portfolio to continue to support our customers' development of the next generation of gene and cell therapies. The licensing of the foundational CRISPR/Cas9 patents from ERS Genomics strengthens our offering."
About ERS Genomics
ERS Genomics is a biotechnology company based in Dublin, Ireland. The company was formed to provide broad access to the foundational CRISPR/Cas9 intellectual property held by Dr. Emmanuelle Charpentier. Non-exclusive licenses are available for research and sale of products and services across multiple fields including: research tools, kits, reagents; discovery of novel targets for therapeutic intervention; cell lines for discovery and screening of novel drug candidates; GMP production of healthcare products; companion animal and livestock health; production of industrial materials such as enzymes, biofuels and chemicals; and synthetic biology. For additional information please visit www.ersgenomics.com.
About GenScript Biotech Corporation
GenScript Biotech Corporation (Stock Code: 1548.HK) is a global biotechnology group. Based on its leading gene synthesis technology, GenScript has developed four major platforms, including the global cell therapy platform, the biologics contract development and manufacturing organization (CDMO) platform, the contract research organization (CRO) platform, and the industrial synthesis product platform.
GenScript was founded in New Jersey, US, in 2002 and listed on the Hong Kong Stock Exchange in 2015. GenScript's business operation spans over 100 countries and regions worldwide, with legal entities located in the U.S., Mainland China, Hong Kong, Japan, Singapore, Netherlands, and Ireland. GenScript has provided premium, convenient, and reliable products and services for over 100,000 customers.
As of December 31, 2020, GenScript had more than 4600 employees globally, over 39% of whom hold master's and/or Ph.D. degrees. In addition, GenScript owns a number of intellectual property rights and trade secrets, including 146 patents and 517 pending patent applications.
Driven by the corporate mission of "making people and nature healthier through biotechnology", GenScript strives to become the most trustworthy biotech company in the world. As of June 30, 2021, GenScript's products or services have been cited by 64,700 peer-reviewed journal articles worldwide. For additional information on GenCRISPR services please visit https://www.genscript.com/crispr-services.html