A New Peptide Anti-Inflammatory Strategy in Treating Heart Disease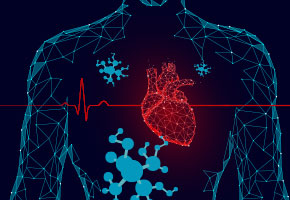 Cardiovascular disease, killing 1 person in every 34 seconds, has become the No.1 killer in the US. A heart attack happens when blood clots build up and block the blood flow into the heart, which is strongly associated with chronic inflammation coordinated by endothelial dysfunction and cross-talk between endothelial cells and leukocytes. Several key cytokines, TNF-α, IL-6 and IL-1β, regulate the inflammatory reaction in the vessel walls as well as preserving the host integrity. However, dysfunction of cytokine production may lead to severe clinical diseases.
Current therapeutic treatments and preventive strategies are not effective or adequate to combat the aforementioned inflammation. Therefore, a recent study published in Nature explored a new anti-inflammatory strategy by using peptide as a novel immunomodulatory agent for the discovery and design of new therapeutic drugs to treat inflammation. An antagonist peptide KCF18 was designed to inhibit cytokine-induced inflammatory response by binding to the cytokines simultaneously. The anti-inflammatory effect of KCF18 is attributed to the reduction of proinflammatory cytokine–receptor interactions on endothelial cells and monocytes, thereby suppressing cytokine mRNA expression and monocyte binding and transmigration.
---
A potential peptide derived from cytokine receptors can bind proinflammatory cytokines as a therapeutic strategy for anti-inflammation. DOI: https://www.nature.com/articles/s41598-018-36492-z