As the world's leading biotech company, GenScript takes pride in supporting life scientists by providing high quality services and products. Indeed, as of June 30, 2022, GenScript has been cited by 74,700 peer-reviewed papers in 1,300+ top journals including Cell, Nature, Science, and PNAS, making GenScript a reliable strategic research partner.
You, too, can join our Scholar Club to share your scientific ideas as well as your GenScript experiences with other scientists. To join, simply cite GenScript in your publication each time you publish a research article using GenScript's products and/or services. In return, GenScript will reward you with one $100 USD GenScript coupon.
After your publication is published on our website, we will send the link back to you (you can also find it in your account). By sharing the link on social media (LinkedIn, Facebook, or Twitter) with the "@GenScript" tag, you will be additionally rewarded with $10 Amazon gift card or 2,000 EzCoupon points. We are looking forward to your participation.
Upon submission, you will also become one of our Cloud Scientists on MolecularCloud. With membership, you can upgrade to different account levels. With each upgrade, you will be able to enjoy benefits including a monthly $20/$50/$100 GenScript coupon, free plasmid requests, and more. The more citations you submit, the higher your account will be upgraded providing you with more benefits!
Click here to learn more about Cloud Scientist membership and the benefits you can receive.
How do I join the Scholar Club?
Simply cite "

GenScript

" within your publication

Submit

your publication through our online system and share it on social media

Receive a

$100 USD

GS coupon, $10 Amazon gift card

and more!
Rewarded Accounts with one 100 USD Coupon
An***Ma***ci am***@sissa.it SISSA. Scuola Internazionale Superiore di Studi Av

Ni***Be***er nb***@uoguelph.ca University of Guelph

Pe***Be***er pe***@biologie.uni-freiburg.de Universität Freiburg

Ch***Eg***gu eg***@nei.nih.gov National Institutes of Health (NIH) - Bethesda

Jo***Ev***ns js***@nyu.edu New York University (NYU)

Ja***Y***ng jy***@wisc.edu University of Wisconsin-Madison

JU***GO***RD go***@foodsci.umass.edu University of Massachusetts Amherst (UMass Amhers

Ka***Ke***ka kk***@unimelb.edu.au Peter Doherty Institute

Da***K***m da***@ouhsc.edu University of Oklahoma, Health and Science Center

Ni***Ku***ar nk***@tulane.edu Tulane University

Ma***L***g m.h***@uu.nl Utrecht University

La***He***an La***@icm.uu.se Uppsala University

Ka***Me***ov me***@mail.nih.gov National Inst. of Child Health&Human Devel.(NICHD)

Lu***Ga***ta ga***@unige.it Università degli Studi di Genova

Ma***Gi***ar ma***@waters.com Waters Corp.

Mi***Go***ez Lim mi***@cinvestav.mx Centro de Investigación y de Estudios Avanzados(CI

Ne***Da***es ne***@uct.ac.za University of Cape Town (UCT)

Ni***Tu***er tu***@AESOP.Rutgers.edu Rutgers, The State University of New Jersey

Sc***al sc***@som.umaryland.edu University of Maryland (UMD)

Sa***Ta***ng sj***@kookmin.ac.kr KookMin University

Vi***ra vs***@vhio.net Vall d'Hebron Instituto de Oncología (VHIO)

St***Ko***ck S.k***@evocatal.com evocatal GmbH

Ik***Ac***nu Ik***[email protected] University of the Witwatersrand

An***Am***no am***@msu.edu Michigan Sate University

Ar***Ta***ro at***@usal.es Universidad de Salamanca

An***el an***@c-LEcta.de c-LEcta GmbH

A.E***pa [email protected] Universidad Miguel Hernández(UMH) de Elche

AM***FA***Q am***@farooqlab.net University of Miami

Jo***nd wa**@mail.med.upenn.edu University of Pennsylvania (UPenn)

Ka***Hil**er ka***@uni-konstanz.de Universität Konstanz

Ra***Ar***cu r***@strubi.ox.ac.uk University of Oxford

An***la an***@vtt.fi VTT Technical Research Centre of Finland Ltd

Ân***Ma***sa an***@fcsaude.ubi.pt University of Beira Interior

A. C.***el Sp***@dal.ca Dalhousie University

Da***Ab***ga da***[email protected] H. Lee Moffitt Cancer Center & Research Institute

AB***AB***RA da***@kfshrc.edu.sa King Faisal Specialist Hospital and Research Centr

Ik***Ac***nu Ik***@wits.ac.za University of the Witwatersrand

Ad**Ku**ka ku***@andromeda.rutgers.edu Rutgers, The State University of New Jersey

Ad***eh**ng ad***@uhnresearch.ca University Health Network (UHN)

A***Ha***ge am***@vcu.edu Virginia Commonwealth University (VCU)

Mi***Ad*** ad***@uga.edu University of Georgia (UGA)

MichaelAdang [email protected] University of Georgia (UGA)

Sm***Mo***a mo***[email protected] University of Venda

Za***an za***@vt.edu Virginia Polytechnic Institute and State Universit

Ad***Ac***ur ad***[email protected] Karolinska Institutet
Citations of GenScript's Services & Products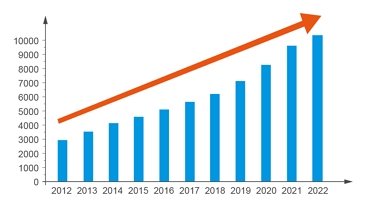 GenScript Citations Profile Based on Category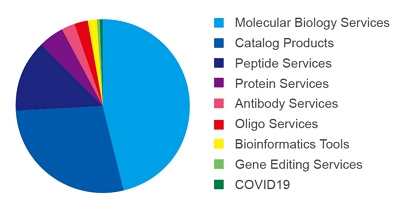 Notes:
Only one $100 USD coupon will be issued per citation, regardless of the number of services or products used, or the number of contributing authors.
Citations shared on social media must be tagged with "@GenScript" to receive a $10 Amazon gift card or 2,000 EzCoupon points. The Amazon gift card or EzCoupon points will be awarded per citation regardless of the number of times the citation was shared.
Coupons can be used for any GenScript service or product. They cannot be redeemed for cash, checks, or gift cards.
Coupons expire 12 months after the issue date.
This program is valid for domestic (US) and international customers, excluding customers in Japan and China.
Questions? Contact us via scholarclub@genscript.com.