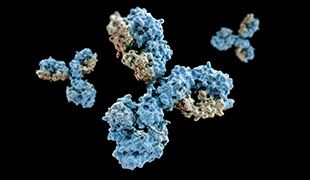 Therapeutic Antibody Discovery Services
Hope for cancer patients: an immune-boosting protein without side effects created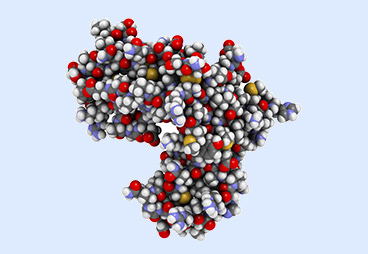 Interleukin-2 (IL-2) plays a key role in directing the body's immune response to cope with invaders. As a cytokine, IL-2 ramps up the activity of white blood cells known as T lymphocytes by binding simultaneously to their IL-2β and IL-2γ receptors. In cells where a third type of receptor, IL-2α, is present, IL-2 binds collectively to all three receptors. In other white blood cells, this binding dampens the body's immune response, but since this binding also occurs in blood vessel cells, it can lead to vessel leakage and death.
Efforts to optimize IL-2 towards making it safer and more effective has been going on for more than 30 years. However, because IL-2 is an unstable molecule and stops working when its normal 3D shape changes, optimizing it through mutations can further destabilize its structure. The current success at optimizing IL-2 comes from using the Rosetta software which could mutate the protein such that the resultant protein, named Neo-2/15, could only bind to β and γ receptors, but not to α receptors.
Results from studies in mouse models of colon cancer and melanoma have so far shown that this protein can reduce the side effects associated with α receptors while strongly inhibiting tumor growth, and in some instances, totally eliminating tumors. Findings of this study published in Nature by the University of Washington (UW) researchers, showed that compared to the optimized Il-2, the regular IL-2 given to cancer-carrying mice didn't show the same effects.
UW has licensed Neo-2/15 to a Seattle startup-Neoleukin Therapeutics to bring it to clinical trials. Currently researchers at the company are exploring how antibodies might target the protein in the tumors rather than normal cells to avoid initiating an autoimmune response.
---
https://www.sciencemag.org/news/2019/01/researchers-redesign-cancer-busting-protein-without-side-effects
Related Services