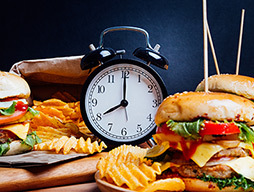 GenCRISPR gRNA/Cas9 Plasmids
Take control of your genome editing projects using GenScript's Broad Institute-Validated GenCRISPR gRNA/Cas9 plasmids. Price starting from just $99!
Scientists explained why we tend to eat more at evening hours
Have you ever experienced the urge of overeating at night? Scientists have been trying to study the biological reasons behind this phenomenon. In a recent study conducted at the Johns Hopkins University School of Medicine, 32 overweight participants were recruited for testing the effects of eating hours and stress on food intake and appetite regulating hormone levels.
In this study, participants were fasting for 8 hour and offered a 608 calories liquid meal at either morning or evening hours. Stress tests were performed 130 minutes after the meal. During the stress test, facial expressions were recorded and analyzed. Blood samples were draw from each participant after the stress tests. In addition, participants were asked to rate their level of fullness and hungriness before offered a buffet meal consisting of pizza, chips, cookies, candies and water.
Their study showed that participants in the evening group reported higher levels of hungriness relative to the morning group. Also, the level of an appetite reducing hormone, peptide YY, is lower in the evening group, suggesting increased appetite. More importantly, the researchers found that the effects of stress on increasing appetite is more prominent in the evening than in the morning hours. Overall, this study help elucidated how we should modify our diet behavior to avoid overeating.
---
S Carnell, et al. Morning and afternoon appetite and gut hormone responses to meal and stress challenges in obese individuals with and without binge eating disorder. International Journal of Obesity, 2017; DOI:10.1038/ijo.2017.307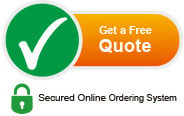 Get 20% Off Your GenCRISPR gRNA/Cas9 Plasmids
Synthetic CRISPR RNA and Cas9 Nuclease Reagents for Gene Editing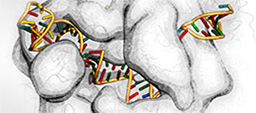 GenScript also synthesizes high quality CRISPR RNA and Cas9 Nuclease for your genome editing needs.
Click Here