GenScript will be closing down Sequencing service by March 19th, 2020 until further notice due to COVID-19 mitigation. Effective immediately, GenScript will no longer be accepting samples for DNA Sequencing (SC1600, SC1601, SC1602, SC1603, SC1604 and SC1605) after 3/19/2020. The orders received prior to March 19th will still be processed and delivered within committed timeline.
DNA Sequencing Services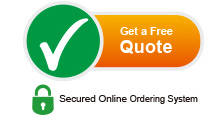 As the largest gene synthesis and comprehensive molecular biology service provider in the USA with proven capability and reliability, GenScript now expands DNA sequencing services in North America to offer our customers high speed and superior quality services. The Sanger DNA sequencing services are performed by our professionally trained staff on our state-of-the-art instrument and analyzed with advanced bioinformatics tools.
Now, you can enjoy our special offer for new clients: 4 free reactions the first time you place DNA sequencing order.
Key Features
Rapid turnaround time

Within 24 hours after receiving sample


Flexible sample submission (see details in sample submission guidelines)


Accept samples submitted in different tube formats: 1.5 ml tubes, strip tubes and 96-well plates
Allow for various types of template: Plasmid, unpurified or purified PCR products
Premix your primer/template in the same sample or send them in separate tubes

Free Standard Primers (complete list)

Over 40 different Standard Primers available with no additional charge


High quality

Read length up to 1 kb on ABI 3730xl equipment with full QC review of all data


Easy-to-use online quotation/ordering system


Convenient data retrieval through secure server


Cost effective

Up to 40% less than your current pricing for Gene Sequencing


Additional Services
Concentration Measurement
By choosing this service, DNA concentration of your sample will be determined by A260 on NanoDrop and samples will be diluted to optimal concentration for sequencing. When sample concentration is below minimal requirement for sequencing, only Concentration Measurement service will be charged, and customers will be informed immediately to avoid delay and extra charges. This service is not available for submissions in plate format.
mAb Sequencing Services
Our latest technology breakthrough enables us to provide the antibody sequencing services with the best quality and the most competitive prices at the same time! GenScript's promotional prices for antibody sequencing services start from only $1200.
See detailes »
Quotations and Ordering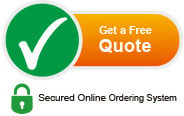 For quotation requests and questions, contact us by phone, email, fax, via our secured online quotation system or submit your sequencing worksheets. The cutoff time to submit your request is 4:00 pm.
Orders can be placed by phone, email, fax or online with a formal PO (Purchase Order) or credit card.
Please send your samples together with a hard copy of the completed order summary to DNA Sequencing Service, GenScript USA Inc., 860 Centennial Ave., Piscataway, NJ 08854, U.S.
Our customer service representatives are available 24 hours a day, Monday through Friday; please contact us anytime for assistance.