Construct Design Done in 30 Seconds
Bringing construct design ideas to bench work requires knowledge, expertise and attention to details. Therefore, a reliable and smart tool equipped with all these features can help researchers build sophisticated constructs with speed, confidence and accuracy. GenScript - the world's leading provider of molecular biology services – has developed GenSmart™ Design: a smart construct design interface to make building constructs easy for researchers of all experience levels across the globe.
GenSmart™ Design is developed based on a part-driven design philosophy and backed up with our proprietary algorithm that integrates all you need to design a DNA construct into 1 of the 3 simple, drag-and-drop operations: insertion, fusion and replacement. With the new philosophy and interface, DNA construct design can be done within 30 seconds easily, by all researchers even ones with minimum training. In addition, no installation is needed, and it can automatically annotate DNA sequence and draw free plasmid map.
Watch these 10-second animations and you are ready to design constructs with GenSmart™ Design. It's that easy!
Insert TP53 into the Hind III site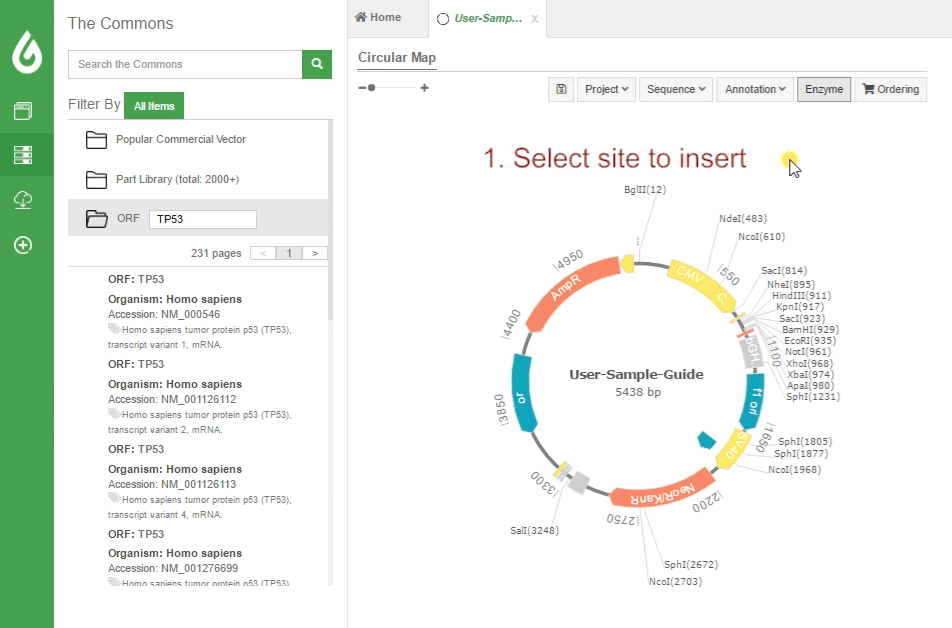 Fuse GFP to the C-terminus of TP53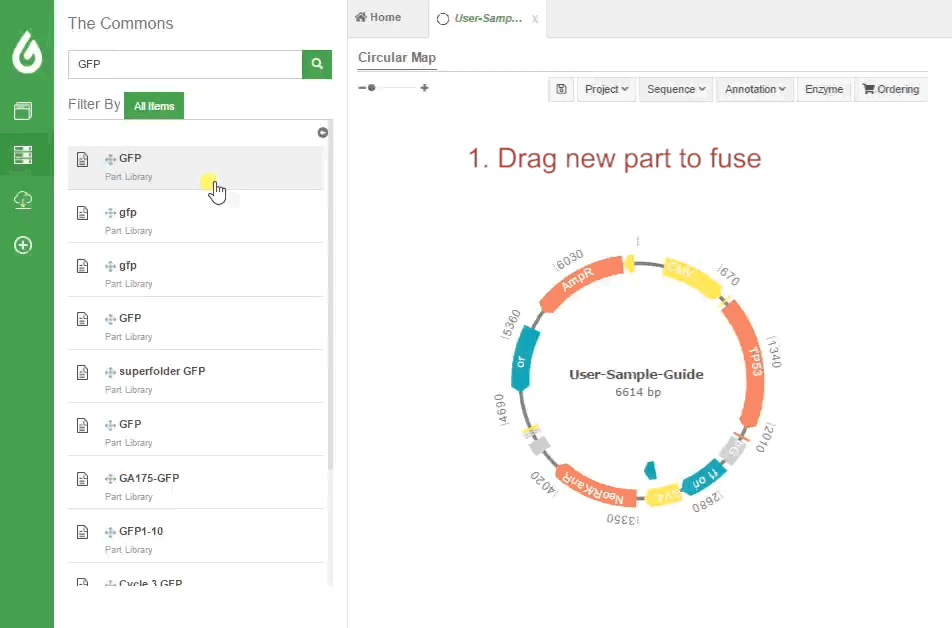 Replace TP53 with IL12B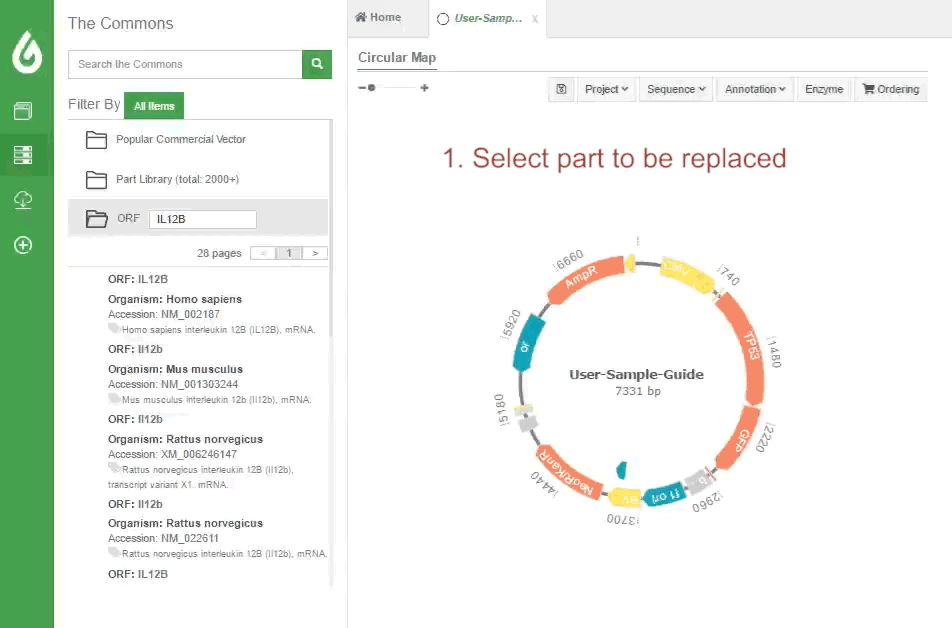 More reasons to choose GenSmart™ Design:
No installation, no license fee
Free DNA sequence annotation
Create free plasmid map for your design
Archive your design securely at GenScript for future use
Free access to GenScript's trusted, latest part databases
Automatic error-checking in all steps of the process
Saves time and cost with integrated GenSmart™ Instant Quote
Information & Technical Support
We are here to make your research easy. So feel free to contact us at gene@genscript.com to learn more about GenSmart™ Design and how you can use it to advance your research.