GenScript Expands Gene Synthesis Manufacturing Capabilities in the USA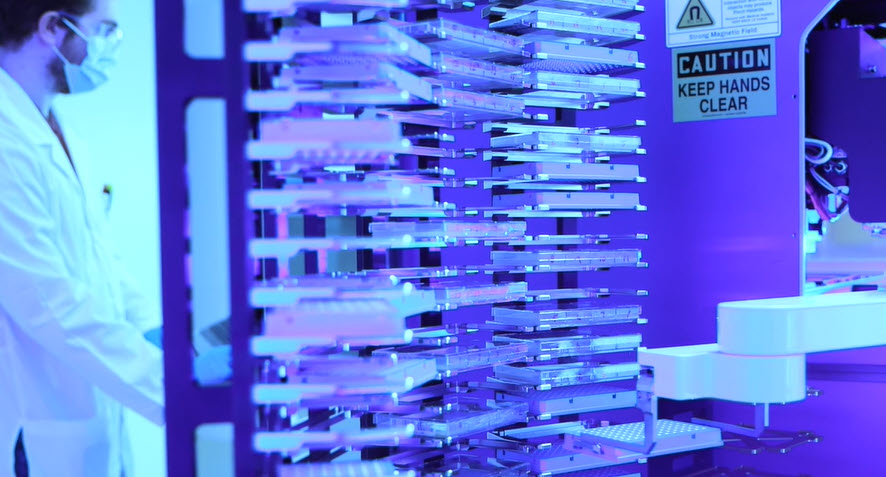 Synthetic genes have become the cornerstone of molecular biology applications and research. Next-Generation sequencing and synthesis platforms have enabled advances in basic research, synthetic biology, and medicine in a scope that was unachievable through conventional molecular cloning approaches. To no one's surprise, automation has become a necessity of modern gene synthesis workflows, ensuring efficient and expanded throughput of high-quality synthetic genes.
Researchers in academia, biotech, and pharma alike will be excited to learn that GenScript has expanded its gene synthesis manufacturing capabilities in the USA. The newly built 50,000 sq. ft. facility located close to GenScript's headquarters in Piscataway, NJ, houses fully automated oligo synthesis and sequencing platforms. For customers in the USA, this new facility provides a significantly improved ability to handle large gene synthesis projects, with an expanded capacity to synthesize ~4,000-5,000 genes per month.
Austin Crithary, an Automation Engineer at GenScript's USA Molecular Biology Department, has been in charge of the new facility's automated platform development, a logistically complex task requiring a great deal of expertise. Thankfully, Austin's previous experiences in life sciences process automation as part of Bristol Myers Squibb's Leads Discovery & Optimization Department have equipped him well for the challenging task at hand.

Austin Crithary
Automation Engineer GenScript-North America
Leveraging his strong background in laboratory automation and high-throughput platforms for life science applications, Austin Crithary oversees the implementation, optimization, maintenance, and operation of all automated platforms at GenScript's new gene synthesis facility in the USA. About the benefits that these new automated platforms will bring to GenScript's customers Austin shared that the goal is "maximizing consistency and quality without hindering turnaround times." By leveraging all the strengths of automation such as "reproducibility, modularity, scalability, throughput, consistency, and quality" his team aims to maximize the benefits for GenScript's customers.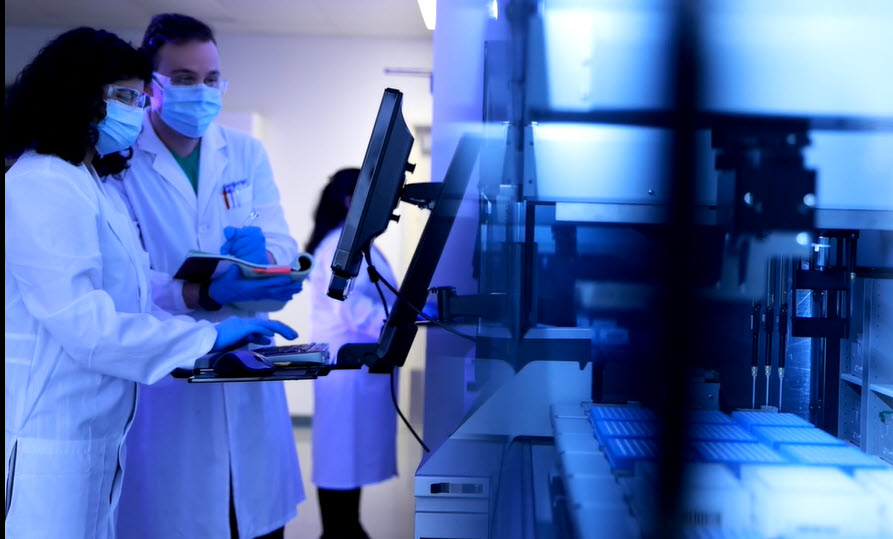 The improved gene synthesis scale and throughput will greatly benefit USA customers by expediting the time to complete critical projects. It will also alleviate concerns regarding recent legal restrictions on importing genes synthesized outside of the USA territory, remove supply chain issues such as those seen during the ongoing pandemic, and expedite delivery.
The fully automated facility will currently support the synthesis of 200 genes per day, allowing GenScript to serve more customers and fulfill more complex gene projects. Carl Cirilli, an Associate Research Scientist at GenScript, has helped establish the automated workflow for the past year and has witnessed the dramatic changes taking place in gene synthesis capabilities. "We have an extensive automated workflow, starting with oligo synthesis, gene assembly all the way down through sequencing and also shipping out to the customer….having expanded to our new production facility within the past year has been extremely exciting," he shared. Overall, the new facility will allow GenScript to expand its USA daily gene synthesis capacity tenfold, from 20-30 genes to 200 genes daily. However, the team's ultimate goal is to go beyond up to 400 genes per day.

Carl Cirilli
Associate Research Scientist GenScript-North America
As a Research Scientist, Carl Cirilli leads one of the automated gene synthesis team's operations focused on gene assembly and colony screening. Additionally, Carl's team is in charge of testing and validating the multitude of automated equipments housed in the new over 50,000-square-foot facility.
Gene Synthesis At GenScript
For more than 17 years, GenScript has played a leading role in gene synthesis technology, completing over 600,000 gene synthesis projects to date. Gene synthesis at GenScript is enabled by Next-Generation semiconductor-based oligo synthesis technology and facilitated by an automated platform that allows incorporating individual nucleotides into growing strands on a silicon chip. A broad range of applications and research areas rely on semiconductor-based gene synthesis, including CRISPR-based genome editing, protein- and metabolic- engineering, gene- and cell therapy, and biotherapeutics and diagnostics development.
The # 1 GENE Company
G
uaranteed turnaround time

/ E

xpertise in easy to complex genes


N

o hidden charges

/ E

asier online ordering