Gene Variant Libraries and Custom Synthetic DNA Library Services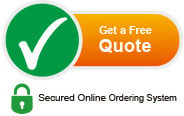 Gene libraries consisting of variant (mutant) DNA sequences are increasingly used in a wide range of research fields. Gene variant libraries allow for systematic, unbiased investigations such as high-throughput screening for discovery biology, directed evolution for protein engineering, and in vitro molecular optimization to generate mutant proteins with improved or novel properties. A synthetic DNA library may also be used to construct novel genetic circuits encoding enzymes that constitute biosynthetic pathways for metabolic engineering. DNA library design and construction is an important first step for many studies aiming to identify novel gene regulatory sequences or to identify minimal domains critical for protein structure or function.
GenScript's strong expertise in de novo gene synthesis, coupled with our new GenPlus next-generation gene synthesis technology, allows us to synthesize gene variant libraries of any size and complexity with unprecedented efficiency. Whatever your DNA library construction strategy, GenScript can provide tailored service to meet your needs. Some popular types of gene libraries include:
Advantages
Convenient Deliverable: Unlike double-stranded DNA fragments or pooled sequences from other companies, GenScript  delivers 10 µg lyophilized pUC57 plasmid containing each gene insert, which saves you time and cost.
Fidelity - 100% sequence accuracy guarantee. Each order is delivered with:

Sequence chromatograms covering each gene variant (electronic)
Construct map for the plasmid (electronic)
Quality assurance certificate

Downstream services such as Custom Subcloning into the plasmid vector of your choice, Plasmid Preps, and Protein Expression Evaluation can be seamlessly added.
Codon Optimization with GenScript's patented OptimumGene algorithm is also available free of charge.
No order is too big – with GenPlus next-generation gene synthesis technology, GenScript offers the highest-throughput gene synthesis technology in the world, with over 100 million base pair synthesis capacity per month.
Lowest price in the market for high-volume orders; email us to inquire about pricing.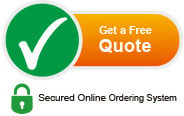 Quotation and Ordering
For quotation requests:
Orders can be placed by phone, email, or fax with a formal PO (Purchase Order) or credit card.
Our global team of Ph.D.-level gene service representatives are available 24 hours Monday through Friday by email or phone (1-732-885-9188). We can discuss your library construction needs and help manage your projects from sequence design, optimization, synthesis, cloning and beyond without any additional charges (certain Terms and Conditions Apply).
Custom project details are kept strictly confidential, with all intellectual property rights belonging to the client. GenScript does not claim any rights to specialized synthetic or OptimumGene codon optimized genes.