PROTBANK™ Protein Database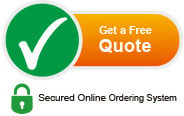 PROTBANK™ is an integrated protein database that provides comprehensive, freely accessible information about a protein's sequence, structure, functions, domains, post translational modifications, sub-cellular localization and protein-protein interaction. PROTBANK™ protein database contains relevant information on over 2 million proteins from 186 species. Search your protein of interest to learn more.
Scope of PROTBANK™
> 2 million proteins from 186 different species
Comprehensive information on individual protein properties, function and domains, etc.
Conveniently send protein production (wild type protein or mutant) request on the spot
How to Search for Protein
Find your target protein by entering the protein name, gene symbol or accession number in the search box below. For each protein, the database will provide you with the protein sequence and function-related information. Click "Wild Type" and provide information to get a quick quote for the wild type protein. Click "Mutant", edit sequence and provide information to get a quick quote for the mutant protein.

Species Summary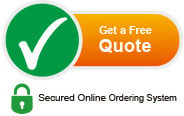 Quotations and Ordering

#Automatic Quote will be generated only if sequences qualify for the Guaranteed service, as determined by our proprietary sequence analysis platform, failing which, our Technical Account Manager will contact you with a custom protein production quote. Please be assured that our custom services are equally high quality and competitive as our Guaranteed services
Our customer service representatives are available 24 hours a day, Monday through Friday to assist you.