BacPower™ Customized Protein Service (SC1318)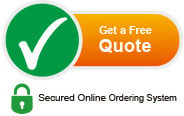 Recombinant protein production is not always easy and straightforward. Certain classes of proteins such as membrane proteins, toxins, and ion channel proteins, are difficult to express. As many factors can impact protein expression and purification, the optimization process is usually labor intensive and time consuming. To address some of the uncertainties and challenges associated with expression optimization and target protein scale up, GenScript offers cutting-edge solutions by leveraging its expertise in providing custom bacterial expression services.
GenScript does not use a one-size-fits-all approach to protein production. Because every protein is different, every step of the process is treated uniquely; right from codon optimization to gene synthesis to small scale testing and scale up, leading up to protein purification and characterization. GenScript's unique "plug and play" model offers customers the desired flexibility in picking and choosing a service that fits their requirements. GenScript scientists work very closely with customers to keep them apprised of project progress while taking into account all customer goals and with sensitivity to their budgetary requirements and confidentiality. GenScript Production Scientists have successfully delivered more than 6000 batches of recombinant proteins using an advanced BacPower™ bacterial expression system and the proprietary FoldArt™ protein refolding technology (if required). Aggregate project success rate is >92%. Proteins purified include kinases, cytokines, antibodies and a variety of difficult targets including trans-membrane proteins, ion channels etc. See schematic below.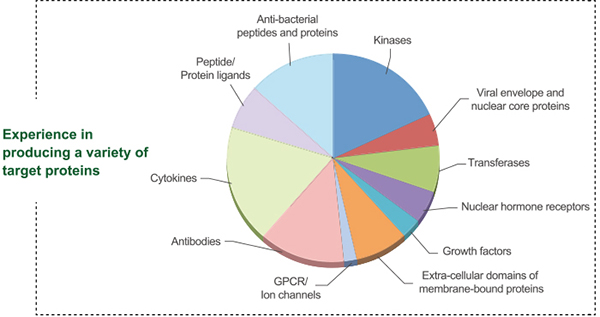 BacPower™ Customized Protein Service Advantages
Ideal for challenging proteins and other difficult projects
Flexible and affordable service tailored to meet your demands
Fast turnaround - as little as 4 weeks to get your purified proteins
State-of-the-art technologies - OptimumGene™ gene design, BacPower™ expression system, and FoldArt™ protein refolding technology
One-stop service platform from gene to protein
The table below illustrates our comprehensive service offerings
Gene Synthesis
Subcloning
Expression Optimization
Pilot scale protein
expression and purification
Protein Refolding
Tag Removal
SDS-PAGE & Western Blot
HPLC
Mass Spec
LC-MS/MS coverage
Size-Exclusion Chromatography
N-terminal sequencing
Endotoxin Removal
Multiple-Step Protein Purification
Isotope-Labeled Protein Production
Large-Scale Protein Production
Protocol Transfer
Protein Activity Assay
If you have 2 or more proteins and would like to bundle them to get a discounted price on guaranteed E. coli expression service, check out our BacPower™ Duplex Service. If you don't have 2 or more proteins for bundling but would still like a guaranteed service try BacPower™ - our guaranteed standard bacterial protein expression service that allows single-protein orders. For any large scale protein production requirements, you could try our fully customizable E. coli fermentation services.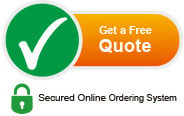 Quotations and Ordering

Our customer service repsentatives are available 24 hours a day, Monday through Friday, to assist you.