High Density (HD) Transient Expression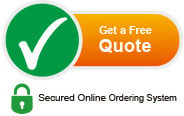 Mammalian Expression is ideal for expression of human or other mammalian proteins and antibodies for proper folding and appropriate post-translational modifications. However, the yields of mammalian transient expression system are often modest, requiring large volume scale-up where the time and cost quickly add up.
GenScript has developed the proprietary High Density (HD) Transient Expression system (HD-293F and HD CHO-S) for the high-titer production of recombinant antibodies and proteins. The High Density (HD) Transient Expression system enables the delivery of functional recombinant proteins and antibodies with much higher yields compared to regular transient expression. Gram level quantities of intracellular and secreted proteins and antibodies can be produced in a cost-effective way for your functional, structural and therapeutic studies, within a short timeframe.
Key features of HD Transient Expression Service
HD 293F and HD CHO-S for choice of HEK293 or CHO expression
Combo expression evaluation to compare regular and HD transient expression
Alternative approach for difficult and low-yield proteins
Yield improvements ranging up to 100 fold
Shortened turnaround time (sequence to protein/antibody in as little as 10 weeks)
Up to 3 g/L rAb titer possible
High Density (HD) Transient Expression: Case Studies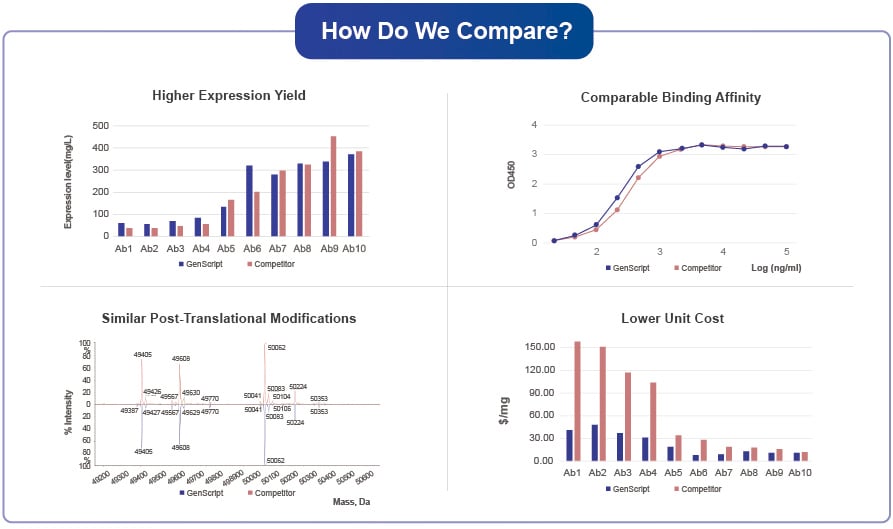 Figure 1: Yield improvement comparison between Regular Transient Expression Service and HD Transient Expression Service. Expression levels of 6 different monoclonal antibodies of various species are shown.
HD Transient Expression Service Details
Customer Provides
Milestones
Timeline
Deliverables
Price
Target sequence
(DNA or protein)/DNA
template/expression construct
Gene synthesis & Cloning
3 weeks
Expression Evaluation
2 weeks

Scale up(1 L-10 L)

3-4 weeks

Purified protein/rAb
QC data
QC data: SDS-PAGE and/or HPLC will be performed to determine rAb purity. A280 will be used to measure rAb concentration. LC-MS is used for identification if necessary. GenScript uses The Endosafe-PTS endotoxin testing system from Charles River Laboratories, for rapid endotoxin detection.
Recombinant antibody expression is even
faster

, starting from 3 weeks including gene synthesis, expression and purification. Learn more »
Related Services
When to use HD Transient Expression Service
You require large quantities of functional protein/rAb for downstream applications.
Your protein/rAb is a low expresser and you would like to enhance expression.
Quotations and Ordering

Our customer service representatives are available 24 hours a day, Monday through Friday to assist you.