MamPower™ guaranteed recombinant antibody production
- Recombinant amount, purity, endotoxin levels guaranteed
- One stop service from gene to antibody, starting under $3000
MamPower™ guaranteed recombinant antibody production services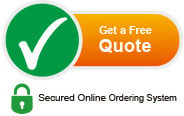 Recombinant antibodies are being used for several applications in research and diagnostics and they have emerged as the fastest growing class of therapeutic proteins. To meet the increasing demands on high quality recombinant antibody production, GenScript has launched MamPower guaranteed recombinant antibody production services. MamPower™ guaranteed recombinant antibody production services offer flexible scale, rapid production of your target recombinant antibody in either CHO or HEK293 cells. Antibody amount, antibody purity and desired endotoxin levels are guaranteed with these packages. You simply provide the antibody sequence and we will deliver the recombinant antibody at the amount and purity that you specified.
All Mampower™ guaranteed recombinant antibody production packages start with our proprietary codon optimization service followed by gene synthesis and sub cloning, all the way through antibody production using our proprietary mammalian antibody production technologies. GenScript has over 12 years' experience in recombinant antibody production, and we have successfully delivered hundreds of recombinant antibodies from microgram to gram quantities, every year.
Key features of MamPower™ guaranteed recombinant antibody production services
Gene synthesis is included in the package – no additional cost to you.
Guarantee recombinant antibody amount, purity and desired endotoxin level – no cost to you if we don't deliver as promised.
Flexible scale from 5mg to 500mg.
Competitive price - starting under $3000.
Fast turnaround time - as little as 5 weeks.
No setup fee.
Discover the benefits of recombinant antibodies »
Package details of MamPower™ guaranteed recombinant antibody production services
Customer provides
Required recombinant antibody amount
Purity & endotoxin level options
Timeline
Deliverables
Price

Antibody sequence

5mg

5-6 weeks

LC and HC in pUC57 vector
Optimized gene sequence report
Purified antibody at listed amount and purity
QC data

10mg
25mg
50mg
100mg

≥95% by SDS-PAGE
Endotoxin ≤10EU/mg
Concentration ≥1mg/ml

6-8 weeks

250mg
500mg

≥95% by HPLC
Endotoxin ≤1EU/mg

8-10 weeks
QC data: SDS-PAGE and/or HPLC will be performed to determine rAb purity. A280 will be used to measure rAb concentration. GenScript uses The Endosafe®-PTS™ endotoxin testing system from Charles River Laboratories, for rapid endotoxin detection.
Recombinant antibody production-related services
Not what you are looking for? See our related service pages below.
For more information about any other protein services, please visit our recombinant protein services main page or contact us using the information listed below.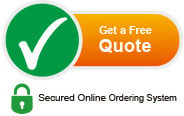 Quotations and Ordering

Our customer service repsentatives are available 24 hours a day, Monday through Friday, to assist you.