Using CRISPR Libraries for Screening
Pooled CRISPR guide RNA libraries, or gRNA libraries, are ideal for high-throughput screening of important molecular targets. These libraries leverage the efficiency and specificity of the CRISPR gene editing technology to either knock-out gene expression or transcriptionally activate genes in the genome.
Screening using the CRISPR technology is particularly advantageous because of its simplicity, specificity and versatility. The genome-wide GeCKO and SAM libraries were designed to target every gene in the mouse or human genes and knock-out or transcriptionally activate each gene, respectively. Pathway-focused gRNA libraries were designed from targets identified through the Drug Gene Interaction Database, providing application-focused gRNA libraries for more simplified screening. Libraries are amplified, packaged and transduced into host cells to generate mutant cell lines (Figure 1). The mutants can then be screened under specific conditions, such as by positive or negative selection, to identify important genes in a pathway.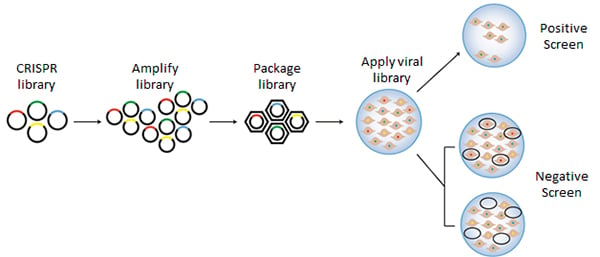 Figure 1: How to use CRISPR gRNA libraries
Workflow
CRISPR/Cas9-mediated library screening can be performed in the following steps:
Select CRISPR Library

Genome-wide and pathway-focused libraries for humans and mice are commercially available online. CRISPR libraries are commercially available online for both genome-wide and pathway-specific screening.

Amplify CRISPR Library

CRISPR libraries can be transformed into bacteria via electroporation for amplification. Maxiprep DNA isolation can be used for library production and backup stocks.

Verify Library Coverage

Next generation sequencing of amplified CRISPR library DNA is highly recommended to ensure full library coverage. Incomplete library coverage can result in false negatives and positives.

Package Library in Lentiviral Vectors

Identify the desired multiplicity of infection (MOI) and infectious forming unit (IFU) titer to determine the amount of library reagent required for infection.

Infection of Target Cells

Cells should be infected at low MOI to ensure that only one plasmid is absorbed. In addition, a large number of cells should be transfected in comparison to the number of plasmids in your library (~200), in order to minimize false positives. Media selection should at a minimum continue until a non-transduced control population shows 100% death.

Screening

To reduce background effects from the screen, it is recommended to include transduction replicates and gRNA redundancy in your experiments. Transduction replicates will reduce false positives due to background enrichment/depletion using an expanded cell population. Guide RNA redundancy can be used to discriminate between off-target false-positives.

To identify screen positives, amplify the integrated, genomic lentiviral construct via PCR, and use next generation sequencing to determine the relative representation for each gRNA.