Professor Michael Smanski at the University of Minnesota is conducting groundbreaking science to engineer CRISPR-based genetic barriers which can halt gene propagation and control the flow of genetic information. Join us in our upcoming webinar as we learn how to create synthetic, species-like reproductive barriers and their applications in the field.
In this webinar, we will cover:
Introduce a novel CRISPR approach to combat transgenic escape and contamination.
Review applications for genetic barrier technology in the fields of agriculture, pest control, and disease eradication.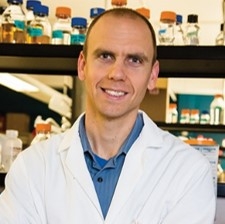 Speaker: Dr. Michael Smanski, Assistant Professor, University of Minnesota
Date: Nov. 14th, 2018
Time: 11:00 - 12:00 PM EST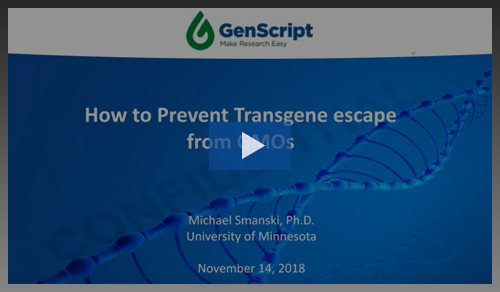 View Webinar Download PPT Slides
Speaker Bio

Dr. Michael Smanski is an Assistant Professor at the University of Minnesota developing new synthetic biology strategies for gene flow and speciation control recently published in Nature Communications. Dr. Smanski has authored over additional 20 research articles in the field of synthetic biology during his postdoctoral HHMI fellowship at MIT under Christopher Voigt and his doctoral degree at the Scripps Institute under Ben Shen.
Engineering species-like barriers to sexual reproduction
Maselko M, Heinsch SC, Chacón JM, Harcombe WR, Smanski MJ. Nat Commun. 2017 Oct 12;8(1):883.
Related Services