Vaccines are the most cost-effective and widespread medical intervention that has prevented human illness. In the era of high-throughput structural biology, we have obtained unprecedented insights into the structure of matter at the atomic level, and coupling that to our knowledge of virology and immunology, the understanding leads to opportunities to create vaccines that were previously elusive.
In this webinar, we will cover:
Principles of structure-based vaccine design.
HIV vaccine: challenges and recent updates.
Vaccine designs for other viruses.


Speaker: Dr. Guillaume Stewart-Jones, Senior Research Scientist, VRC, NIAID, National Institutes of Health
Date: Nov. 20th, 2018
Time: 11:00 – 12:00 PM EST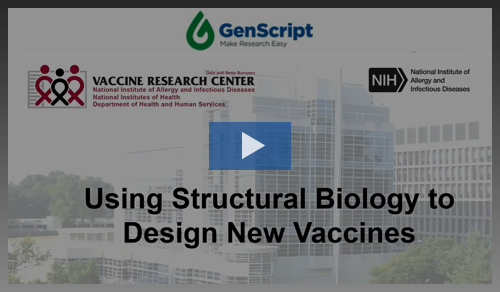 View Webinar Download PPT Slides
Speaker Bio

Dr. Guillaume Stewart-Jones is a senior research scientist at the Vaccine Research Center at the National Institutes of Health, USA. He has over 55 publications in peer-reviewed journals, and is frequently invited to conferences and renowned universities. He started his career in Oxford University working on biochemistry and structural biology of HIV reverse transcriptase, obtained his doctorate in structural immunology at Oxford University and became a group leader there working on HIV vaccines. He has extended his scope of research to additional viruses and is applying the principles and practice of structure-based vaccine design to tackle numerous disease targets of global importance.
Related Services