YeastHIGH™ yeast fermentation and expression services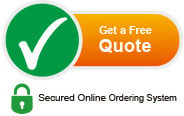 Yeast fermentation is the most economical eukaryotic expression system for scale up production of both secreted and intracellular proteins that require post-translational modifications, including humanized antibodies. GenScript's YeastHIGH™ yeast fermentation and expression services utilize a proprietary yeast fermentation technology for high-yield and high quality recombinant protein production in yeast, by selecting stable and durable production yeast strains that resemble mammalian system the most. We are also equipped with scale-up yeast fermentation capacity up to 500 liters. In addition, as the largest gene synthesis supplier in the U.S., GenScript deploys free OptimumGene™ codon optimization specific to  yeast strains such as Pichia pastoris and Saccharomyces cerevisiae to further enhance your recombinant protein yields.
Advantages of YeastHIGH™ yeast fermentation and expression services
Using proprietary technology: GenScript's YeastHIGH™ technology takes consideration of all essential parameters for high-level recombinant protein production in yeast fermentation, including promoters, optimal vector copies per cell, inducibility, signal peptides and cellular location etc., ensuring high yield and high quality protein production in yeast cells
Large-scale protein production capacity: GenScript is not only equipped with yeast fermentation capacity up to 500L, but also has large-scale filtration system to enhance recombinant protein purity and yields
Streamlined services: GenScript can take your project directly from gene synthesis, to recombinant protein expression, as well as downstream application development, such as antibody production and assay development
Package details of YeastHIGH™ yeast expression and purification services (SC1257)
Customer provides
Steps
Description
Timeline#
Deliverables
Price

Target sequence
(DNA or protein)/DNA
template/expression construct

Gene synthesis & Subcloning (optional)

Subcloning into appropriate expression vector
Plasmid maxi preparation
Construct linearization

2 weeks

Construct report

Expression & evaluation

Transformation of linear construct into appropriate host
Confirmation of positive transformants via PCR
Expression confirmation
SDS-PAGE gel and/or Western blot

2 weeks

Expression data

1L expression & purification

1 L yeast culture expression
One-step purification, or additional purification to reach ≥90% purity
QC* by SDS-PAGE, Western blot and LC-MS/MS coverage

2 weeks

Purified proteins
QC report

Large Scale protein production & purification (optional)

Large-scale production up to 2,000 L (Employs fermenters and TFF large-scale filtration system)
Deliverables available at ≥90% purity or higher
Tag removal

2-3 weeks

Yeast paste/purified proteins
QC data
*QC: SDS-PAGE will be performed to determine protein purity. BCA or Bradford assay will be used to measure protein concentration and Western blot using anti-His or anti-GST antibodies will be performed, to determine protein identity. LC-MS/MS peptide mapping will be used in addition to Western Blot, to determine protein identity (if necessary)
If you are looking exclusively for yeast fermentation services without downstream protein purification option please choose from our flexible scale yeast fermentation options below.
Package details of YeastHIGH™ yeast fermentation services
Customer provides
(any one)

Fermentation Scale

Timeline#

Deliverables

Price

Target sequence
DNA/Expression construct
Glycerol stock
Microbial growth plate

5L

1-2 weeks

Cell paste
Batch records
QC datasheet




10L

20L

50L

100L

2-3 weeks

200L

300L

500L

3-4 weeks
#All timelines are approximate
Besides yeast fermentation services, GenScript also offers recombinant protein production in bacterial, insect and mammalian expression systems to meet different protein production needs.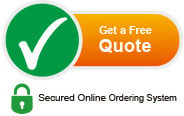 Quotations and Ordering