ATR gene (Ataxia Telangiectasia And Rad3 Related)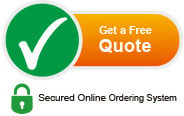 Do you need the ATR gene to express the ATR protein for functional or characterization studies? Get the ATR gene in an expression-ready vector for your molecular biology studies by ordering an ATR ORF clone.
About the ATR gene
The protein encoded by this gene belongs the PI3/PI4-kinase family, and is most closely related to ATM, a protein kinase encoded by the gene mutated in ataxia telangiectasia. This protein and ATM share similarity with Schizosaccharomyces pombe rad3, a cell cycle checkpoint gene required for cell cycle arrest and DNA damage repair in response to DNA damage. This kinase has been shown to phosphorylate checkpoint kinase CHK1, checkpoint proteins RAD17, and RAD9, as well as tumor suppressor protein BRCA1. Mutations of this gene are associated with Seckel syndrome. An alternatively spliced transcript variant of this gene has been reported, however, its full length nature is not known. Transcript variants utilizing alternative polyA sites exist. [provided by RefSeq, Jul 2008]
Genomic context of ATR gene
The human ATR gene is shown in the context of the human genome below. To see information about the ATR gene in other species, please use the Search tool to select your desired species. GenScript has in-stock ORF clones for mouse ATR, rat ATR, and human ATR, as well as on-demand ATR ORF clones in 183 other species.

Genomic sequence of ATR gene

GenEZ™ ORF cDNA clones
GenEZ™ ORF cDNA clones make it easy to order customized expression-ready ORF clones from the world's largest commercial ORF clone database.
Related services or products