BRCA1 gene (Breast Cancer 1)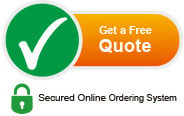 Are uncontrolled or unexplained failures in your plasmid prep causing reproducibility issues and delays on your experiments?
GenScript's Industrial Grade Plasmid DNA can help your experiments achieve highly efficient cell transfection, helping to improve experimental outcomes in research areas such as: DNA vaccine development, antibody production, and other preclinical research projects.

Genomic sequence of BRCA1 gene

GenEZ™ ORF cDNA clones
CloneEZ™ ORF cDNA clones make it easy to order customized expression-ready ORF clones from the world's largest commercial ORF clone database.
Related services or products