NOD2 gene (Nucleotide-Binding Oligomerization Domain Containing 2)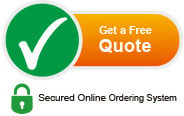 Do you need NOD2 gene to express the NOD2 protein for functional or characterization studies? Get the NOD2 gene in an expression-ready vector for your molecular biology studies by ordering a NOD2 ORF clone.
About the NOD2 gene
This gene is a member of the Nod1/Apaf-1 family and encodes a protein with two caspase recruitment (CARD) domains and six leucine-rich repeats (LRRs). The protein is primarily expressed in the peripheral blood leukocytes. It plays a role in the immune response to intracellular bacterial lipopolysaccharides (LPS) by recognizing the muramyl dipeptide (MDP) derived from them and activating the NFKB protein. Mutations in this gene have been associated with Crohn disease and Blau syndrome. Alternatively spliced transcript variants encoding distinct isoforms have been found for this gene. [provided by RefSeq, Jun 2014]
Genomic context of NOD2 gene
The human NOD2 gene is shown in the context of the human genome below. To see information about the NOD2 gene in other species, please use the Search tool to select your desired species. GenScript has in-stock ORF clones for mouse NOD2, rat NOD2, and human NOD2, as well as on-demand NOD2 ORF clones in 183 other species.

Genomic sequence of NOD2 gene

GenEZ™ ORF cDNA clones
GenEZ™ ORF cDNA clones make it easy to order customized expression-ready ORF clones from the world's largest commercial ORF clone database.
Related services or products