PRNP gene (Prion Protein)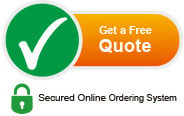 Do you need the PRNP gene to express the PRNP protein for functional or characterization studies? Get the PRNP gene in an expression-ready vector for your molecular biology studies by ordering an PRNP ORF clone.
About the PRNP gene
The protein encoded by this gene is a membrane glycosylphosphatidylinositol-anchored glycoprotein that tends to aggregate into rod-like structures. The encoded protein contains a highly unstable region of five tandem octapeptide repeats. This gene is found on chromosome 20, approximately 20 kbp upstream of a gene which encodes a biochemically and structurally similar protein to the one encoded by this gene. Mutations in the repeat region as well as elsewhere in this gene have been associated with Creutzfeldt-Jakob disease, fatal familial insomnia, Gerstmann-Straussler disease, Huntington disease-like 1, and kuru. An overlapping open reading frame has been found for this gene that encodes a smaller, structurally unrelated protein, AltPrp. Alternative splicing results in multiple transcript variants. [provided by RefSeq, Nov 2014]
Genomic context of PRNP gene
The human PRNP gene is shown in the context of the human genome below. To see information about the PRNP gene in other species, please use the Search tool to select your desired species. GenScript has in-stock ORF clones for mouse PRNP, rat PRNP, and human PRNP, as well as on-demand PRNP ORF clones in 183 other species.

Genomic sequence of PRNP gene

GenEZ™ ORF cDNA clones
GenEZ™ ORF cDNA clones make it easy to order customized expression-ready ORF clones from the world's largest commercial ORF clone database.
Related services or products