STAT3 gene (Signal Transducer And Activator Of Transcription 3 (Acute-Phase Response Factor))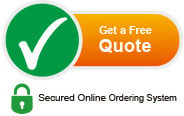 Do you need STAT3 gene to express the STAT3 protein for functional or characterization studies? Get the STAT3 gene in an expression-ready vector for your molecular biology studies by ordering a STAT3 ORF clone.
About the STAT3 gene
The protein encoded by this gene is a member of the STAT protein family. In response to cytokines and growth factors, STAT family members are phosphorylated by the receptor associated kinases, and then form homo- or heterodimers that translocate to the cell nucleus where they act as transcription activators. This protein is activated through phosphorylation in response to various cytokines and growth factors including IFNs, EGF, IL5, IL6, HGF, LIF and BMP2. This protein mediates the expression of a variety of genes in response to cell stimuli, and thus plays a key role in many cellular processes such as cell growth and apoptosis. The small GTPase Rac1 has been shown to bind and regulate the activity of this protein. PIAS3 protein is a specific inhibitor of this protein. Three alternatively spliced transcript variants encoding distinct isoforms have been described. [provided by RefSeq, Jul 2008]
Genomic context of STAT3 gene
The human STAT3 gene is shown in the context of the human genome below. To see information about the STAT3 gene in other species, please use the Search tool to select your desired species. GenScript has in-stock ORF clones for mouse STAT3, rat STAT3, and human STAT3, as well as on-demand STAT3 ORF clones in 183 other species.

Genomic sequence of STAT3 gene

GenEZ™ ORF cDNA clones
GenEZ™ ORF cDNA clones make it easy to order customized expression-ready ORF clones from the world's largest commercial ORF clone database.
Related services or products