TP53 gene (Tumor Protein P53)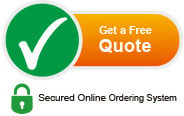 Do you need the TP53 gene to express the TP53 protein for functional or characterization studies? Get the TP53 gene in an expression-ready vector for your molecular biology studies by ordering a TP53 ORF clone.
About the TP53 gene
This gene encodes a tumor suppressor protein containing transcriptional activation, DNA binding, and oligomerization domains. The encoded protein responds to diverse cellular stresses to regulate expression of target genes, thereby inducing cell cycle arrest, apoptosis, senescence, DNA repair, or changes in metabolism. Mutations in this gene are associated with a variety of human cancers, including hereditary cancers such as Li-Fraumeni syndrome. Alternative splicing of this gene and the use of alternate promoters result in multiple transcript variants and isoforms. Additional isoforms have also been shown to result from the use of alternate translation initiation codons (PMIDs: 12032546, 20937277). [provided by RefSeq, Feb 2013]
Genomic context of TP53 gene
The human TP53 gene is shown in the context of the human genome below. To see information about the TP53 gene in other species, please use the Search tool to select your desired species. GenScript has in-stock ORF clones for mouse TP53, rat TP53, and human TP53, as well as on-demand TP53 ORF clones in 183 other species.

Genomic sequence of TP53 gene

GenEZ™ ORF cDNA clones
GenEZ™ ORF cDNA clones make it easy to order customized expression-ready ORF clones from the world's largest commercial ORF clone database.
Related services or products