Antibody Generation at its Best
Learn why hybridoma technology is preferred for high quality antibody generation, and see how it compares to other antibody generation methods!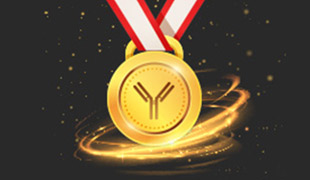 Identifying new therapeutic leads for spinal cord injury using a zebrafish screening platform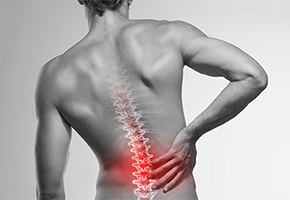 Spinal cord injury (SCI) is a debilitating disease characterized by defective autonomic, motor, as well as sensory abilities. Biologically, SCI is characterized by neuronal death, inflammation, and development of glial scar tissue at the injury site, all of which inhibit the ability of axons to regenerate. Due to the complexity of this disease, patients suffering from severe forms of this chronic condition have limited options for treatment and attaining full recovery. While there are several promising therapies emerging to treat SCI, it is likely that a multi-faceted treatment approach is necessary for patients to achieve functional recovery.
In a recent article published in Scientific Reports, Chapela et al. reported on a new, efficient, and unbiased way to screen libraries of potential SCI drug candidates in zebrafish larvae. Zebrafish are an important model organism for SCI research because while they undergo spinal cord injury in a similar manner to humans where they suffer cell loss and demyelination, unlike humans, both adult and larval zebrafish are able to achieve full recovery of motor function. The researchers induced SCI in zebrafish larvae and assessed the phenotypic recovery of locomotor function after larvae were treated with a small molecule from a library of 113 FDA approved drugs. Of the initial drug library screened, researchers eventually narrowed the list of therapeutic drug candidates down to 3 small molecules. Of these 3 candidates, the scientists homed in on Tranexamic acid, which when used to treat zebrafish larvae post-injury, not only resulted in improved locomotor function, it also led to a significant increase number of HB9+ motor neurons at the site of the lesion.
The researchers then went on to validate Traneximic acid in a rodent model of SCI. They showed that in mice with a T9 contusion injury, Traneximic acid treatment led to a higher Basso mouse scale (BMS) test score for open-field locomotion behavior compared with mice treated with vehicle. The researchers also found that at 28 days post-injury, mice treated with Traneximic acid showed larger regions of spared white matter in areas surrounding the lesion, and smaller lesion lengths compared to those treated with vehicle.
Overall, this study demonstrates the great potential of harnessing a zebrafish platform to efficiently and effectively screen potential drug candidates to identify novel therapeutics for SCI treatment.
---
Chapela D, Sousa S, Martins I, et al. A zebrafish drug screening platform boosts the discovery of novel therapeutics for spinal cord injury in mammals. Sci. Rep. 9(1), 10475 (2019). .
Are you thinking of generating some custom antibodies? Explore some of our services, resources, and promotions below. Also, feel free to contact our talented, Ph.D.-level technical support team with your questions!
10% Off & a gift with your custom antibody order

Learn More

RARE DISCOUNT

Get 10% off custom polyclonal antibodies!

Learn More