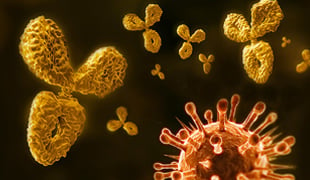 Can't Find an Antibody To Work in Your Application?
Try GenScript's Award Winning Custom Antibody Generation Services
Shining a Spotlight on Malaria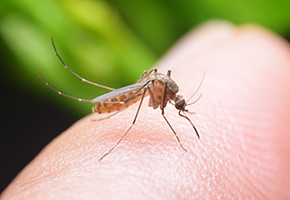 Figure 1: Female Anopheles
mosquito taking a blood meal.
In September this year, Kenya made history by becoming the first country to launch the world's first ever malaria vaccine pilot program. This shines a ray of hope for countries endeavoring to eliminate malaria, an infectious disease that takes a child's life every two minutes. The World Health Organization (WHO) reports that malaria claimed 435,000 lives globally in 2017. Efforts to prevent and treat malaria have seen disease incidence fall by 20 million cases, with the number of malaria cases falling from 239 million in 2010 to 219 million in 2017. However, despite these improvements, the WHO soberly reports that progress has stalled, with no reduction in the number of malaria cases recorded between 2015 and 2017.
In this Vaccine Spotlight blog post, we take a closer look at malaria, the biggest parasitic killer in the world. We review the basics on malaria as well as highlight some of the challenges and important research advances made in developing a vaccine to fight and ultimately eradicate this devastating disease.
---
---
White Paper Series on Antibody Generation

Learn about antibody generation and the differences between modern antibody production methods

Customer pAb Case Study

Learn how polyclonal antibodies maximize your chances of detecting novel target proteins
See where else our custom pAbs have been used by exploring some of our selected publications! Explore additional model organisms such as parasites as well as other animal and plant species using our citations database.