Abstract:
The study of single cells has provided insights into the composition and function of an increasing number of biological systems across both health and disease. Single-cell RNA sequencing (scRNA-seq) is a particularly powerful approach that can provide the subtype, transcriptional state, and antibody sequence of single B cells. Monoclonal antibodies derived from these single B cells can then be cloned and characterized, thereby coupling the specificity of each B cell with its transcriptional program.
In this webinar, we will cover:
Current methods of scRNA-seq
Bioinformatics approaches for identifying antibody sequences within scRNA-seq data
Single cell monoclonal antibody generation
Novel insights into food allergy revealed by coupling antibody specificity with transcriptomics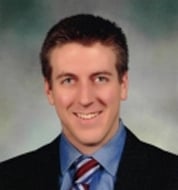 Speaker: Derek Croote, Researcher at Stanford University
Date: April 24th, 2019
Time: 2:00 - 3:00 PM EST
Presenter's Biography:
Derek Croote completed his B.S. degree in Biomedical Engineering at Brown University and is currently completing a Ph.D. in Bioengineering at Stanford University in the laboratory of Professor Stephen Quake. His research has focused on applying single cell techniques and computational tools to better understand a diverse set of diseases and immunological perturbations such as food allergies, flu vaccination, dengue infection, and glioblastoma. He is interested in leveraging biological insights for translational applications and applying data science techniques to capitalize on today's unprecedented capacity for generating biological data.
Related Services