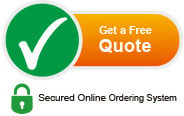 Bioactive peptides have been widely used in cosmetics to provide whitening, anti-aging, and skin repair effects. GenScript offers a wide range of cosmetic peptides to meet your research needs.
Advantages
Professional Technical Support,
Team of Doctoral Experts

Strict Quality Control,
Batch-to-Batch Consistency

High Throughput Production,
Fast Turnaround and Cost-Effective

Customized Services for
Various Research Needs
Categories
GenScript offers the following types of cosmetic peptides. Please download the Cosmetic Peptide Brochure for more details.
Hair/Eyelash/Eyebrow Care Series
Whitening
Anti-Wrinkle

Anti-Aging
Skin Renewal
Anti-allergic & Anti-Inflammatory

Prevent UV Damage
Slimming & Breast Enhancement
Eye Care
Cosmetic Peptides Delivery Specifications
Index
Specifications
Length
2-40 AA
Purity
≥95%
Quantity
mg-kg
Types
Palmitoylation, Cinnamic acid, and other modifications
QC*
HPLC and MS
Net peptide content
Moisture content
Microbial content testing
Acetate content
Heavy metal content detection
*The specific QC service is determined by the type of project