PepPower™ Peptide Synthesis Technology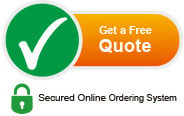 As a pioneer in the life science research service industry, GenScript developed PepPower™, the advanced peptide synthesis platform, to synthesize high quality Custom peptide, Express peptide, Peptide library, Peptide array and other related peptide services in industry leading speed. Empowered by PepPower™ platform, GenScript can secure > 95% peptide synthesis success rate (much higher than the industrial average 75%) and the successful delivery of the most difficult and long peptides with a high product yield.
PepPower™ platform is built based on our state-of-the-art facility that is equipped with fully automated synthesizers for liquid and solid phase peptide synthesis (LPPS and SPPS), microwave technologies, and proprietary ligation technologies.