PepPower™ Peptide Synthesis Technology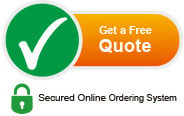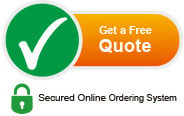 As pioneers in the life science research service industry, GenScript aggressively seeks to develop new technologies to serve our customers. With our peptide customers in mind, we developed our proprietary PepPower™ technology to facilitate quality peptide synthesis throughout our peptide-manufacturing pipeline.
PepPower™ is an advanced integrated approach to peptide synthesis which has enabled GenScript to secure one of the highest synthesis success rates in the industry, over 95%. The PepPower™ platform is built on our state-of-the-art facility that is equipped with automated synthesizers for liquid and solid phase peptide synthesis (LPPS and SPPS), microwave technologies, and proprietary ligation technology. The platform allows a team of dedicated scientists to develop innovative approaches and protocols for synthesizing the most difficult peptide sequences while maintaining a high product yield.
Combined platforms: Liquid and solid phase peptide synthesis
GenScript is your reliable partner in peptide-based research, providing you with customized peptide synthesis in a timely fashion. Our extraordinary performance is based on our proprietary PepPower™ technology which allows us to flexibly choose LPPS or SPPS, depending on the method that best suits your project. With PepPower™, GenScript maintains one of the highest peptide synthesis success rates in the industry, over 95%. Our success is demonstrated by the repeated delivery of both simple peptide sequences, as well as complex sequences containing, multiple disulfide bridges, hydrophobic residues, and complex modifications.
See our Combined Platforms in action. View Case Study I: Multi-phosphorylated peptides
Microwave technology: Efficient, high-yield peptide synthesis
GenScript considers product yield as an important peptide synthesis criteria. High yield is achieved via our innovative microwave technology. The use of microwave heating in automated peptide synthesis decreases the time required to complete each cycle of coupling and deprotection. The microwave energy delivered prevents the growing peptide chain from folding or forming aggregates, and facilitates chemical bonding. The result is that peptides can be easily and efficiently stitched together, allowing the synthesis of longer peptides and the introduction of various modifications to peptide chains, including the addition of sugars and other groups. With microwave technology, we can synthesize phosphopeptides with relative ease.
See our Microwave Technology in action. View Case Study II: Express Peptides from just 5 days

Ligation Technology: Long peptide synthesis (up to 200 AA)
PepPower™ employs proprietary ligation techniques which allow us to achieve high yields of very long peptides by first synthesizing several shorter sequences and then ligating them together with high efficiency. GenScript's scientists routinely synthesize peptides 40-50 AA in length and can synthesize peptides up to 200 AA long.
See our Ligation Technology in action View Case study III: Extremely long peptides
Advantages of GenScript's PepPower™ Technology
GenScript's peptide synthesis offers researchers the following benefits:
Guaranteed delivery: Merging LPPS, SPPS, microwave technology and proprietary ligation technology allows us to synthesize both simple peptides and complex sequences with a 95% synthesis success rate.
High-efficiency: Microwave heating in peptide synthesis can markedly reduce the time required to complete each cycle of coupling and deprotection.
Improved peptide yields: Microwave energy improves peptide yields by preventing unwanted aggregation.
Decreased cost: Microwave technology significantly decreases the cost of peptide synthesis by enhancing chemical reaction rates and reducing the quantity of chemicals required for synthesis.
Peptides of any length: Ligation technology and microwave energy allow synthesis of a wide range of peptide lengths from 2 AA to 200 AA.
Easier modifications: Microwave energy can facilitate easy incorporation of site-specific peptide modifications.
References
S Le Maux, AB Nongonierma, RJ FitzGerald. Improved short peptide identification using HILIC-MS/MS: Retention time prediction model based on the impact of amino acid position in the peptide sequence. Food Chem. April 2015; 173: 847-854
SR Panikkanvalappil, SM Hira, MA Mahmoud, El-Sayed MA. Unraveling the biomolecular snapshots of mitosis in healthy and cancer cells using plasmonically-enhanced raman spectoscopy. J Am Chem Soc. Nov 2014.
CYY Wai, NYH Leung, MHK Ho, LJ Gershwin, SA Shu, Leung PS, Chu KH. Immunization with hypoallergens of shrimp allergen tropomyosin inhibits shrimp tropomyosin specific IgE reactivity. PLoS One. 2014 Nov; 9(11); e111649.
MB Zeidan, G Zara, C Viti, F Decorosi, I Mannazzu, Budroni M, Giovannetti L, Zara S. L-Histidine Inhibits biofilm formation and FLO11-associated phenotypes in saccharomyces cerevisiae Flor Yeasts. PloS One. 2014 Nov; 9(11); e112141.