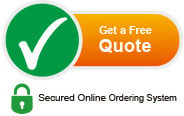 Applications of Gene Synthesis: Genetic Vaccines and Vectors
Applications
Vaccines for cancer and infectious diseases
Transgenes and vectors for therapy purposes
Powerful combinations of high-level transgene expression and cytokine genes
Optimized efficacy, safety and immunogenicity of DNA and RNA vaccines
Development of DNA vaccine libraries for pathogen genes

Problems
Genetic vaccines have been accepted into experimental settings very quickly. This may be due to the many advantages that they hold over traditional vaccines. However, widespread application of genetic vaccines faces a number of stumbling blocks, such as the need for safe and effective vectors with which to ferry genetic material into the cell. The extent to which gene therapy is effective against disease is directly related to several key factors: (i) the target cell or tissue for gene therapy; (ii) the gene delivery system; (iii) expression, regulation, and stability of the gene therapy product(s); and (iv) the inhibition of replication by the gene inhibition product.
Our Solution
De novo gene synthesis is your unique opportunity to optimize safety profiles and the efficacy of your candidate setting with respect to the vector, the transgene, and the supporting additives. Gene synthesis can help you to meet the requirements for even the most precise applications by considering in addition to gene transfer and expression supplementary in vivo relevant features such as immune responses, RNA and protein stability, and risk of recombination.
Our Advantages
Let GenScript's vast experience in custom gene synthesis of DNA vaccines and vectors accelerate your research by providing you with abundant, high-quality custom genes research optimized for your research applications.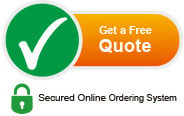 Quotation and Ordering
Our customer service representatives are available 24 hours Monday through Friday.
You may contact us anytime for assistance.
The products and services in this section are for Research Use Only. Not for use in human clinical diagnostics or therapeutics or in vitro diagnostic procedures.