KI and KO Vector Construction Services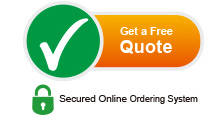 Targeting vector construction is a prerequisite for the generation of genetically engineered animals. GenScript's advanced molecular biology platform has provided thousands of targeting vectors to customers worldwide. These targeting vectors have been successfully used in traditional and conditional knock-out, knock-in, and many other genetic modification projects.
Key Features:
Strong versatility: We can knock out or knock in any gene of or under 20 kb in size on any part of any vector.


Seamless cloning without undesired joint sequences: GenScript's proprietary GenBuilder™ seamless cloning technology can tailor accurate, high-quality target vectors, seamlessly.


Fast delivery and high successful rate: Clients can typically receive their custom knock-in and knock-out vector constructs in less than four weeks. The successful rate has been kept over 95%.


Cost-effective solution: Most competitive prices.
Service Specifications:
Vector construction for traditional knock-out (Conventional knock-out)


Cat. No.: SC1161

Traditional knock-out involves deleting or disabling both copies of a specific gene. This can be highly advantageous for both biomedical research and drug development. GenScript has developed several powerful technology platforms for efficient and precise generation of most standard and conventional knock-out targeting vectors, by combining de novo gene synthesis and quick cloning techniques.

Special promotion: Our standard vector construction service at most competitive prices for vectors to be built with commercially available destination vectors, and sufficient BAC DNA containing 3' and 5' homolog arms (≤ 4 kb) with no complex sequences (such as repeats or high or low GC content).

Vector construction for conditional knock-out (Tissue-specific or developmental gene targeting)


Cat. No.: SC1162




Conditional knock-out involves deleting or disabling a gene in only a particular organ, tissue, or cell type or only during a certain development stage. GenScript provides targeting vectors that can be tailored for inactivation of specific genes in specific tissues in a temporally specific manner. Our scientists have years of experience in inserting loxP and FRT sequences and modified DNA sequences into customized targeting vectors.

Vector construction for knock-in


Cat. No.: SC1163

Reporter gene knock-in provides a more predictable expression pattern than random integration (transgenic methods). Similar to its conventional knock-out vector construction service, GenScript offers targeting vectors for efficient and precise genetic engineering with a variety of useful traits, such as site-specific modifications in specific genes and reporter gene knock-in.

Modification of targeting vector or BAC construction


Cat. No.: SC1164

GenScript has established several simple and effective methods for the modification of plasmids and BACs, allowing precise engineering, unlimited cloning and subcloning, and mutagenesis of DNA molecules of any size.
Delivery Specifications:
The turnaround time for targeting vector construction projects is usually less than four weeks. Our typical delivery includes the following:
4 μg of lyophilized plasmid containing your gene insert (1 μg for low-copy plasmid) *
Restriction enzyme digestion map of the vectors
Sequencing data covering the junction regions
Quality assurance certificate
Optional Features:
100 μg targeting vectors
Linear targeting vectors
Targeting vectors with ultra-low endotoxin
Sequencing data covering the arms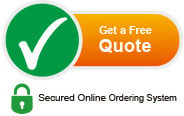 Quotations and Ordering

For quotation requests and questions, you may contact us by phone, email, fax, or via our secured online quotation system.

Orders of vector construction can be placed by phone, email, fax, or online with a formal PO (Purchase Order) or credit card.
Our customer service representatives are available 24 hours Monday through Friday.
You may contact us anytime for assistance.