LMNA gene (Lamin A/C)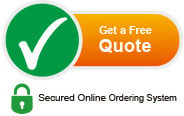 Do you need LMNA gene to express the LMNA protein for functional or characterization studies? Get the LMNA gene in an expression-ready vector for your molecular biology studies by ordering a LMNA ORF clone.
About the LMNA gene
The nuclear lamina consists of a two-dimensional matrix of proteins located next to the inner nuclear membrane. The lamin family of proteins make up the matrix and are highly conserved in evolution. During mitosis, the lamina matrix is reversibly disassembled as the lamin proteins are phosphorylated. Lamin proteins are thought to be involved in nuclear stability, chromatin structure and gene expression. Vertebrate lamins consist of two types, A and B. Alternative splicing results in multiple transcript variants. Mutations in this gene lead to several diseases: Emery-Dreifuss muscular dystrophy, familial partial lipodystrophy, limb girdle muscular dystrophy, dilated cardiomyopathy, Charcot-Marie-Tooth disease, and Hutchinson-Gilford progeria syndrome. [provided by RefSeq, Apr 2012]
Genomic context of LMNA gene
The human LMNA gene is shown in the context of the human genome below. To see information about the LMNA gene in other species, please use the Search tool to select your desired species. GenScript has in-stock ORF clones for mouse LMNA, rat LMNA, and human LMNA, as well as on-demand LMNA ORF clones in 183 other species.

Genomic sequence of LMNA gene

GenEZ™ ORF cDNA clones
GenEZ™ ORF cDNA clones make it easy to order customized expression-ready ORF clones from the world's largest commercial ORF clone database.
Related services or products