PTPN11 gene (Protein Tyrosine Phosphatase, Non-Receptor Type 11)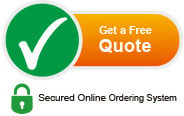 Do you need PTPN11 gene to express the PTPN11 protein for functional or characterization studies? Get the PTPN11 gene in an expression-ready vector for your molecular biology studies by ordering a PTPN11 ORF clone.
About the PTPN11 gene
The protein encoded by this gene is a member of the protein tyrosine phosphatase (PTP) family. PTPs are known to be signaling molecules that regulate a variety of cellular processes including cell growth, differentiation, mitotic cycle, and oncogenic transformation. This PTP contains two tandem Src homology-2 domains, which function as phospho-tyrosine binding domains and mediate the interaction of this PTP with its substrates. This PTP is widely expressed in most tissues and plays a regulatory role in various cell signaling events that are important for a diversity of cell functions, such as mitogenic activation, metabolic control, transcription regulation, and cell migration. Mutations in this gene are a cause of Noonan syndrome as well as acute myeloid leukemia. Two transcript variants encoding different isoforms have been found for this gene. [provided by RefSeq, May 2012]
Genomic context of PTPN11 gene
The human PTPN11 gene is shown in the context of the human genome below. To see information about the PTPN11 gene in other species, please use the Search tool to select your desired species. GenScript has in-stock ORF clones for mouse PTPN11, rat PTPN11, and human PTPN11, as well as on-demand PTPN11 ORF clones in 183 other species.

Genomic sequence of PTPN11 gene

GenEZ™ ORF cDNA clones
GenEZ™ ORF cDNA clones make it easy to order customized expression-ready ORF clones from the world's largest commercial ORF clone database.
Related services or products