Solubility Testing Service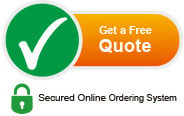 Performing experiments with hydrophobic peptides can be extremely frustrating if you are unsure of how to properly dissolve your peptide. Determining the optimal conditions for dissolution of your peptide can consume up to 5 mg of your custom peptide stock, depleting peptide that might be crucial for future experiments.
Our solubility testing service makes working with hydrophobic peptides easier by taking the guesswork out of peptide solubility. We provide you with a complete, customized dissolution profile of your peptide, including a report containing the gross peptide concentration of your peptide and the solvents your peptide dissolves in best. Our peptide solubility test is a unique solution to help you conserve time, money, and your peptide stock, allowing you to easily determine the condition that both dissolves your peptides to the highest concentration and suits your assay requirements.
Advantages of solubility testing:
High success rate: at least 99% of peptides are dissolvable in one of our common lab solvents:

Water: ~80-90% solubility
DPBS: ~80-90% solubility
DMSO: ~99% solubility

Saves your sample: no need to use your custom peptide stock
Saves your time: we prepare a customized dissolution profile for you
Solubility Testing Process and Deliverables*
Example Solubility Test Report
Solvent

Results (Dissolved or undissolved)

Gross Peptide Concentration

Ultrapure water

Dissolved

≤ 10 mg/ml

1 x DPBS
(pH 7.1 ± 0.1)

Dissolved

≤ 10 mg/ml

DMSO

Dissolved

≤ 10 mg/ml

Other

N/A

N/A
* Each peptide will be tested for dissolution in a minimum of 3 solvents (ultrapure water, DPBS and DMSO); however,
gross peptide concentrations will only be reported for solvents in which dissolution was achieved. Report matrix may
vary based on peptide sequences and preliminary solubility test results.
How to order**

** Crude peptides, desalt peptides and peptide libraries are not eligible for a free solubility test.
Technical Resources