GenScript's service capabilities in recombinant antibody (rAb) production are provided where necessary. Glossary of important terms in alphabetical order, along with references and suggestions for further reading, are provided at the end. This concise and colorful resource is available as a free PDF download.
Antibody Drug Discovery Resources and Services
Antibody Discovery: GenScript's Antibody Engineering group can build antibody library with up to 1010 individual clones, to speed up your antibody discovery efforts.
Antibody Sequencing: GenScript's advanced Antibody Sequencing technology offers fast and professional sequencing services for your monoclonal antibodies.
Assays: GenScript has developed several cell-based ADCC/CDC functional assays to profile the efficacy and potency of your therapeutic antibodies using proprietary recombinant effector cells.
Antibody Engineering: GenScript scientists' extensive experience in antibody engineering can provide superior services such as antibody humanization, affinity maturation and more.
Antibody Production: With solid expertise in recombinant antibody (rAb) production techniques, GenScript provides a comprehensive rAb service portfolio that deliver microgram to gram quantities of pure rAb for each stage of your Ab drug discovery program.
PK/PD Study: GenScript offers over 120 tumor and inflammation models for evaluation of in vivo efficacy, PK/PD, biomarker and bioanalysis studies. GenScript Anti-idiotype Antibody services are also a powerful tool for antibody drug PK/PD and immunogenicity studies.
You can also view our Recombinant Antibody Service Selection Guide to identify services that are the best match for your application.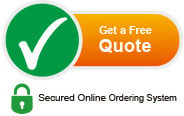 Quotations and Ordering

Our customer service repsentatives are available 24 hours a day, Monday through Friday, to assist you.