What is a polyclonal antibody?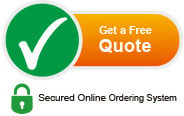 A polyclonal antibody is a collection of many immunoglobulins, each generated from a different B-cell clone. These antibodies target different epitopes, or binding sites, on a single antigen. Derivation from multiple B-cell clones and subsequent targeting of multiple epitopes is what differentiates polyclonal antibodies from monoclonal antibodies.
How to make polyclonal antibodies
All antibody generation, polyclonal or monoclonal, begins with eliciting an immune response, termed immunization. The intended targets are injected into the host, recognized by the immune system as foreign, and targeted by antibodies for immune blockage or clearance. Failure to mount an immune response would require the use of adjuvants, immunogenic substances such as Freund's adjuvant or keyhole limpet hemocyanin (KLH), to further drive immune recruitment. Immunization comprises the majority of what is required to make polyclonal antibodies. A typical immune response is outlined below.
Making Antibodies Begins With Immunization

Initial Exposure for Prime Immune Response
Initial host exposure to antigen with, appropriate adjuvants, exposure is termed "Prime" immunization. Typical methods of exposure include injection into the skin, peritoneum, subcutaneous layer, or muscle. Less common alternatives are oral and intranasal administration. DNA immunization is also an emerging technology for toxic or otherwise difficult to produce antigens. Any subsequent exposure to antigen is termed a "boost" immunization.
Antigen Processing by Antigen Presenting Cells
Macrophages, Dendritic Cells (DC), and to a lesser extent B-Cells, all antigen presenting cells (APCs), internalize antigen by endocytosis or phagocytosis. Antigen processing breaks the antigen into smaller pieces which are then moved to the surface of the APC.
Stimulation of B-Cells
Recognition of antigen presented on the surface of APCs induces the release of stimulatory signaling molecules, cytokines, from Helper T-Cells. These cytokines activate B-Cells which also recognized antigen through their B-Cell receptor (BCR). Some B-cells do not require Helper T-Cell activation after BCR-antigen interaction, usually producing a quicker immune response with lower affinity antibodies. The involvement of Helper T-Cells is critical in a replete immune response as well as regulating self-tolerance.
Proliferation of B-Cells and Antibody Secretion
Activated B-Cells divide to create both memory B-cell and plasma cell populations. Both types of cells recognize the same epitope. Plasma cells secrete antibodies into the serum for immune recognition while memory B-Cells persist for longer periods, providing quick response to secondary exposure of the same antigen.
Measuring the Immune Response
Measuring the antibody levels during the immunization process is required to evaluate progress. An ELISA against target antigen compares immunized serum samples to pre-immunized serum samples revealing the degree of immune response driven by immunization. Serial dilutions of samples determine the titer of the antibody. Typically a 1:64,000 titer is considered a robust immune response and sufficient for proceeding to serum harvest or lymphocyte fusion. Lower titers may require subsequent boost immunizations, alternative routes of administration, or additional adjuvants.
Polyclonal Antibody Serum Harvest
Polyclonal antibody production merely requires the recovery of blood from the host animal and separation of the cellular fraction from the serum fraction containing secreted antibodies. As many antigen specific antibodies are secreted by multiple activated B-Cells, blood serum contains the many products of different antibody clones, hence the term polyclonal antibody. Specifically, the creation of multiple clonal antibodies against one antigen is achieved by both the processing of antigen into fragments as well as each fragment having smaller regions, termed epitopes. Each can each be recognized by specific BCRs. Distinct B-Cell populations secrete specific, yet different antibodies against the same antigen. Furthermore, serum contains not only antibodies directed against the intended target antigen, but all other immunoglobulins against other targets, drugs, hormones, etc. that are in the serum. Serum can be used directly as a molecular biology probe, but often requires further purification to increase sensitivity and specificity of a particular assay. Affinity purification achieves antibody recovery to varying degrees depending on the technique as shown below, however none reach the epitope level specificity of a monoclonal antibody.
| Affinity Purification Technique | Pro | Con |
| --- | --- | --- |
| Protein A/G | Simple, Cost effective | Recovers all immunoglobulin. |
| Antigen Specific | Recovers only antigen specific antibody. | Requires a non-trivial amount of antigen. |
Polyclonal Antibody Applications
Application
Polyclonal AntibodyUse Rationale

ELISA Detection Antibody
(direct, indirect, sandwich,
and capture ELISA formats)

Binds multiple epitopes to deliver many detection molecules.

ELISA Capture Antibody

Polyreactivity can maximally recover antigen from samples.

Western Blot
Detection Antibody

Multiple epitope recognition can allow for antigen changes (denaturing/linearizing).

Target recognized by many Ab for maximal drug delivery, immune recruitment, blocking, or activation.

Clinical Tests

Potentially increased capacity of detection.
Polyclonal Antibody Related Services
Our PolyExpress™ service is a cost efficient and fast way of making custom molecular probes. From antigen sequence to delivered antibodies in 45 days guaranteed. Looking for even more control of antibody development? Take look at some of our other antibody services:
DNA Immunizations, our specialty. For the start of any antibody development project. Circumvents in vitro protein antigen production and deals with difficult targets.
MonoExpress™ Antibody Service service carries industry leading application guarantees, ensuring success in your assays.
Anti-idiotype Antibodies make PK or PD testing of therapeutic antibody drugs easy. They only detect the CDR of the target antibody.
With 12 years of experience developing customized antibodies, your project is in expert hands. Get a quote today!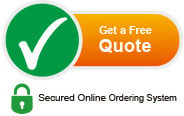 Quotations and Ordering

Our customer service representatives are available 24 hours a day, Monday through Friday to assist you.