Other Information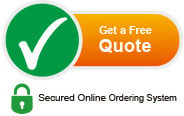 GenScript antibody production services integrate many advanced technologies. They are our proprietary immunization adjuvant for immune response enhancement, OptimumAntigen tool for antigen design, and nanotechnologies.
GenScript minimizes the pain, discomfort, and distress in animals used in antibody production.
The most logical alternative is to generate antibodies against peptides derived from native protein sequences. In some instances, antibodies against such peptides are even more effective than antibodies against native proteins.
GenScript's comprehensive antibody services are tailored to each customer's unique needs.
Here we selected publications related to GenScript's antibody services.
Quotation and Ordering:
Submission Form to Antibody Services, GenScript, 860 Centennial Ave., Piscataway, NJ 08854, US.
Please email or fax all quotation requests or completed order forms (including the Antigen Submission Forms) to GenScript.

If you have any questions or would like to inquire about the status of your order, please contact us by phone, email, fax, or via our Secure Web Server.
Our customer service representatives are available 24 hours a day, Monday through Friday to assist you.