Research News Highlights
GenScript's Ph.D. Technical Writers bring you their top picks from current life science news and recent peer-reviewed publications. You can follow our Gene News and Antibody News pages or just check back here for the best of the best, updated weekly.
| | |
| --- | --- |
| | The stem-cell scientist responsible for two publications claiming the ability to generate stem cells from fully differentiated cells using only certain stresses, has been found guilty of scientific misconduct. |

| | |
| --- | --- |
| | A recent Nature publication identified a specific vessel subtype as the coupler of angiogenesis and osteogenesis in bone, which is significantly reduced in bones of aged animals. |

| | |
| --- | --- |
| | Recent work demonstrates that high reactive oxygen species (ROS) conditions in a cell causes Nrf2 to function as a transcriptional regulator for antioxidant gene expression, limiting ROS levels in cells, making this an unexpected oxidative stress regulation mechanism. |

| | |
| --- | --- |
| | A team of scientists have discovered a new class of antibiotics to fight drug-resistant bacteria including MRSA. This new class, called oxadiazoles inhibits a penicillin-binding protein and other features which enable a bacteria to resist other drugs currently available. |

| | |
| --- | --- |
| | A recent publication describes how fluorescent imaging of antibodies against membrane-bound tumor necrosis factor (mTNF) can predict clinical response of Crohn's disease patients to treatment. |

Could cancer detection be as easy as taking something similar to a pregnancy test?

Researchers from Stanford University developed a paper-based point-of-care diagnostic test capable of detecting colorectal cancer and thrombosis biomarkers from unpurified urine. Find out how they developed the test and how much it will cost.

Transgenic Monkeys Created using CRISPR

As reported in Nature, scientists have generated the first monkeys harboring specific mutations, through the use of CRISPR-mediated gene editing.  Learn why CRISPR is an important breakthrough for creating transgenic monkey.

Senescence in cancer cells induced by chiral selective interactions with telomere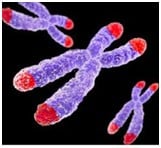 Researchers have identified a compound with chiral selectivity that induces apoptosis and senescence in cancer, but not normal cells. These researchers used anti-γ-H2AX produced by GenScript's Custom Monoclonal Antibody Services for this publication. Learn more about Antibodies for Senescence and Aging Research.


TALENs aren't just for single-gene targeting anymore: researchers recently created TALEN constructs for 18,740 unique protein-coding human genes.

Tyrosine Kinase Inhibitors (TKIs) have already revolutionized the treatment of cancer, but much remains to be learned about how specific receptor tyrosine kinases (RTKs) contribute to oncogenesis and how they can be most effectively targeted to alleviate these diseases. Two recent papers use disease-relevant cellular and animal models to characterize new drug candidates and reveal new secrets of cancer biology: