Stem Cell Antibodies (Stem Cell Markers)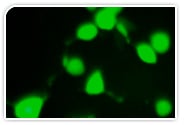 Stem cells are regarded by many researchers as having virtually unlimited applications in the treatment of many human diseases. Alzheimer's, diabetes, cancer, strokes are among those in which stem cell researches are focused on..
GenScript is proud to provide a comprehensive catalog of primary antibodies applicable to stem cell research. Customized antibody services are provided to satisfy researchers' needs. Each antibody is of high-quality and reliable.
Click here for a specific list of GenScript cell lysates
Select from our entire list of stem cell antibodies (stem cell markers) in the table below
Ordering Information
| Cat. No. | Product Name | Quantity | Price |
| --- | --- | --- | --- |
| A01240-40 | Calnexin Antibody, pAb, Rabbit - 40 ug | | $99.00 |
| A00173-40 | c-Myc-tag Antibody [HRP], pAb, Rabbit - 40 ug | | $99.00 |
| A00172-40 | c-Myc-tag Antibody, pAb, Rabbit - 40 ug | | $99.00 |
| A01309-40 | GFAP Antibody, pAb, Rabbit - 40 ug | | $99.00 |
| A01415-100 | NCAM Antibody, pAb, Rabbit - 100 ug | | $199.00 |
| A01514-40 | EEA1 antibody, pAb, Rabbit - 40 ug | | $99.00 |
| A00864-200 | THE™ c-Myc Antibody [Biotin], mAb, Mouse - 200 ug | | $333.00 |
| A00863-100 | THE™ c-Myc Antibody [HRP], mAb, Mouse - 100 ug | | $180.00 |
| A00704-40 | THE™ c-Myc Tag Antibody, mAb, Mouse - 40 ug | | $69.00 |
| A00704-100 | THE™ c-Myc Tag Antibody, mAb, Mouse - 100 ug | | $175.00 |
| A01012-40 | WISP2 Antibody, mAb, Mouse - 40 ug | | $99.00 |
Related Service & Products