Custom Peptide Modifications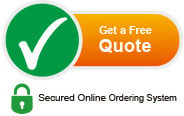 The peptide modification services at GenScript offer a wide range of modifications to meet any research need. These modifications can improve overall peptide stability, alter structure to better understand biological function, or enhance immunogenicity for antibody development and production. In addition to a variety of terminus and internal modifications, GenScript's services include peptide labeling and conjugations for imaging and detection needs.
For a list of our available modifications, select the modification options below:
If the peptide is from an internal sequence of a protein, terminal amidation (C-terminus) or acetylation (N-terminus) will remove its charge and help it imitate its natural structure (amide, CONH2). In addition, this modification makes the resulting peptide more stable towards enzymatic degradation resulting from exopeptidases.
For C-terminal labeling of biotin, a Lys residue is added to the C-terminus of the peptide. Biotin is then attached to the lysine side chain via amide bond. The positive charge of the lysine is then removed.
Fluorescein isothiocyanate (FITC) is an activated precursor used for fluorescein labeling. For efficient N-terminal labeling, a seven-atom aminohexanoyl spacer (NH2-CH2-CH2-CH2-CH2-CH2-COOH) is inserted between the fluorophore (fluoroscein) and the N-terminus of the peptide.
Peptide cyclization can be achieved through creating disulfide bridges between cysteine residues on the peptide. This is a challenging practice for peptide containing multiple cysteine residues due to random formations of disulfide bridges between them. GenScript is able to build disulfide bridges between cysteine at specified positions. We are able to introduce up to three customized disulfide bridges on one peptide.
Phosphopeptides can assist in the investigation of the influences of phosphorylation on peptides and protein structure and in the understanding of regulatory processes mediated by protein kinases. GenScript has successfully synthesized numerous serine-, threonine-, and tyrosine-phosphopeptides. For peptides containing one or more of these hydroxy-amino acids, selective phosphorylation can be achieved by orthogonal protection or by Fmoc-protected phosphorylated amino acids.
Delivery Specifications
All peptide synthesis is subject to GenScript's stringent quality control. The typical delivery consists of lyophilized peptide of the required sequence, purity, and quantity and associated QC reports.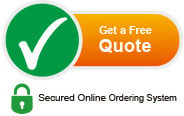 Quotations and Ordering

For quotations, please use our Secure Instant Online Quotation/Order system. However, you may also contact us by email, phone (1-732-885-9188), fax (1-732-210-0262), or via our Secure Messaging System.

Please use our online ordering system and either a PO (Purchase Order) or credit card to receive GenScript's fastest service. For batch order, please download and complete Standard Peptide Batch Order Form and email it to peptide@genscript.com. Our customer service representatives are available 24 hours, Monday through Friday to assist you.

We accept POs and major credit cards (

). A 7% New Jersey sales tax will be applied to orders shipped to New Jersey. Your credit card will be billed under "GenScript" Click here to download our credit reference form. For international orders, we must apply the full charge at the time the order is placed. In the unlikely event that any given order cannot be filled, our guarantee will take the form of a full refund.