As the global COVID-19 pandemic rages around the world, the need to rapidly develop effective solutions to prevent and treat this disease is of critical importance. To fight this disease, GenScript has a wide range of SARS-CoV-2 control antibodies available on demand to accelerate the research and development of COVID-19 vaccines, diagnostics, and neutralizing antibody therapies.
Over 50 SARS-CoV-2 Control mAbs Available on Demand
Perfect as mAb controls for virus neutralization assays, IVD development, as well as vaccine & infectious disease research!
Our mAbs are available at scalable quantities. We are able to handle bulk quantities (> 1 mg), and convert these into chimeric mAbs on request.
Unsure of which antibodies will work best in your assay? Why not test out a few of them first by taking advantage of our Antibody Sampler? Pick 10 antibodies to receive at 10 μg aliquots!
Select from the categories below to learn more about the different SARS-CoV-2 mAbs we offer!
To access the most accurate pricing information for your region as well as the most up-to-date list of SARS-CoV-2 mAbs we have available, please contact us at [email protected].
New Application Note

Rapid Identification of Diverse
High-Affinity SARS-CoV-2 Antibodies
Quotation and Ordering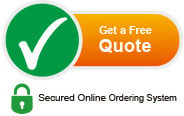 Our customer service representatives are available 24 hours Monday through Friday. You may contact us anytime for assistance. Orders can be placed online, over the phone, by email or fax. Please have your payment information (credit card, purchase order or bank information) ready.