Antibody Conjugation and Labeling Services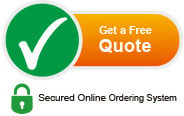 Antibody customization doesn't stop after antibody generation. Whether using your custom antibody in immunohistochemistry (IHC), or fluorescent activated cell sorting (FACS), conjugating your antibody allows for simplified detection. Labeling of your antibody with horseradish peroxidase (HRP) provides for sensitive enzymatic detection in IHC. Biotin labeling allows for the flexibility of using a variety of labeled avidin. Finally, labeling your antibody with fluorophores offers a means of direct detection, eliminating the need to juggle multiple secondary antibodies when visualizing or flow sorting with multiple markers. Include our conjugation and labeling services with your custom antibody production for streamlined processing, and even cost savings.
Antibody Conjugation and Labeling Related Services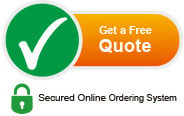 No antibody to modify yet? Let GenScript make one for you. All our service offerings seamlessly integrate to create your custom solution and facilitate your research. Start with one of our popular antibody generation services below:
PolyExpress™ Antibody Service: our polyclonal antibody service can deliver you 3 antibodies in just 45 days starting from only your sequence
MonoExpress™ Antibody Service: high quality, purified monoclonal antibodies guaranteed to work in your application.
Semi-custom Monoclonal Antibody Production Services: you can go from antigen sequence to antibody production with as little as 3 easy decisions.
To submit an antibody, mail it together with a completed hard copy of Antibody
Submission Form to Antibody Services, GenScript, 860 Centennial Avenue., Piscataway, NJ 08854, US.
Please email or fax all quotation requests or completed order forms (including the Antigen Submission Forms) to GenScript.
If you have any questions or would like to inquire about the status of your order, please contact us by phone, email, fax, or via our Secure Web Server.
Our customer service representatives are available 24 hours a day, Monday through Friday to assist you.