Antibody Pairing Details
Antigen Options

GenScript synthesized protein (recommended)

Qualified customer provided antigen

Available Antibody
Pairing Formats
Choice of Host

Monoclonal Antibodies:
Rat
Mouse (Balb/c, C57BL6)

Polyclonal Antibodies:
Rabbit

Timeline
(includes recombinant
protein expression)

13 weeks for pAb only pairs

16 weeks for pairs including mAb

Deliverables

Pre-immune serum

Protein Antigen

Antigen Affinity Purified Unlabeled Antibody

Antigen Affinity Purified Biotinylated Antibody

Hybridoma cell lines (mAb only)

Validated sandwich ELISA report
Antibody Pairing Strategy
While a match can be made to an existing antibody, we recommend generating antibody pairs concurrently. In this way the optimal antibody combination can be found empirically for every application. If you can foresee ever needing a paired antibody, save time, money, and effort by generating antibody pairs together from the start. GenScript works closely with customers to deliver satisfaction in any application.
Get in Touch
with GenScript Custom
Antibody Services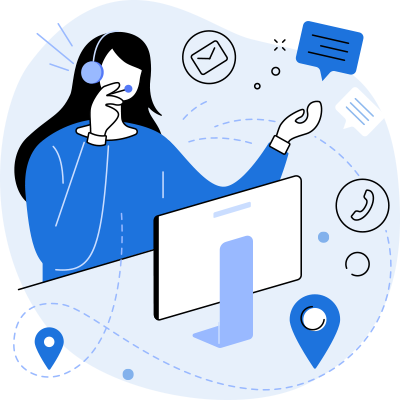 Antibody Pairing Related Services
Looking for just one antibody? Our suite of services is sure to fit your needs. Provide us just your target sequence and choose from one of our top selling antibody services below:
Quotation and Ordering
Our customer service representatives are available 24 hours Monday through Friday. You may contact us anytime for assistance. Orders can be placed online, over the phone, by email or fax. Please have your payment information (credit card, purchase order or bank information) ready.
A Technical Account Manager will reply you within 24 hours to finalize the quote
To place order, provide credit card/PO information
Production of your project begins immediately
A Project Manager is in contact with you during the production process to give updates