Antibody Pairing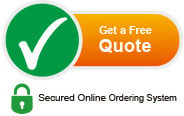 Paired antibodies are two different antibodies generated against the same target, but with different binding regions or epitopes. Differential epitope recognition allows for simultaneous binding of both antibodies to the same target, making sandwich ELISAs possible. Whether creating a monoclonal antibody pair, a polyclonal antibody pair, or a combination, GenScript's years of expertise in developing antibody pairs is at your disposal. Just a few applications that utilize paired antibodies are listed with their respective assay below:
Antibody Pairing Applications
Paired antibodies are a requirement for sandwich ELISAs. One antibody acts to capture the target and the other acts to detect it. This assay is a powerful tool used to quantify target analyte from complex samples across a myriad of fields. Just a few fields and their respective analytes are listed below:
| Field | Example Analyte(s) |
| --- | --- |
| Cancer | CEA, PSA, EGF, DKK1 |
| Autoimmune | MMP-1, IL-16 |
| Metabolic Disease | CD-40, IL-6, TNF-α |
| Endocrine | FSH, HPA, ANS |
| Infectious Disease | Ebola, HIV, Adenovirus, Zika |
The drug development field is also highly dependent upon antibody pairs in order to study pharmacokinetics and pharmacodynamics of potential therapeutics.
Antibody Pairing Details
Antigen Options

GenScript synthesized protein (recommended)
Qualified customer provided antigen

Available Antibody
Pairing Formats
Choice of Host

Monoclonal Antibodies:
Rat
Mouse (Balb/c, C57BL6)

Polyclonal Antibodies:
Rabbit

Timeline
(includes recombinant
protein expression)

13 weeks for pAb only pairs
16 weeks for pairs including mAb

Deliverables

Pre-immune serum
Protein Antigen
Antigen Affinity Purified Unlabeled Antibody
Antigen Affinity Purified Biotinylated Antibody
Hybridoma cell lines (mAb only)
Validated sandwich ELISA report
Antibody Pairing Strategy
While a match can be made to an existing antibody, we recommend generating antibody pairs concurrently. In this way the optimal antibody combination can be found empirically for every application. If you can foresee ever needing a paired antibody, save time, money, and effort by generating antibody pairs together from the start. GenScript works closely with customers to deliver satisfaction in any application.
Antibody Pairing Related Services
Looking for just one antibody? Our suite of services is sure to fit your needs. Provide us just your target sequence and choose from one of our top selling antibody services below:
PolyExpress™ Antibody Service: our polyclonal antibody service can deliver you 3 antibodies in just 45 days starting from only your sequence
MonoExpress™ Antibody Service: high quality, purified monoclonal antibodies guaranteed to work in your application.
Semi-custom Monoclonal Antibody Production Services: you can go from antigen sequence to antibody production with as little as 3 easy decisions.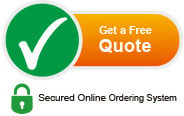 Quotation and Ordering

Our customer service representatives are available 24 hours a day, Monday through Friday to assist you.