Antibody Sequencing Workflow

Service Details
Service
Turnaround Time
DeliverablesUpgraded!
Hybridoma to sequence
Leader sequence & variable domain sequencing 1
10 business days

Final sequence report with CDR annotated sequence data2

Free

Alignments of the heavy and light chains2

Free

Sequencing plasmids containing antibody coding sequence2 (additional fees)
Expression construct containing antibody coding sequence of light/heavy chain2

New

(additional fees)

Full length Hybridoma antibody sequencing 1
10 business days
NGS antibody sequencing 1
10 business days

DNA and Amino Acid sequences
CDR and FR region annotated by Kabat rules
Count number of top 10 sequences obtained by NGS
And More

Sequence to recombinant antibody
1 mg recombinant Ab expression & one-step purification
18 business days

Purified ab
QC report3
Expression level report

Antigen-rAb binding test by indirect ELISA
5 business days
ELISA Binding report
Note:
1. Variable domain sequencing and full-length sequencing are available with discounts for batch orders. NGS sequencing packaged with our Mouse/Rabbit mAb and single B cell antibody discovery projects also offer special prices.
2. Upon your request
3. QC data includes A280 for Antibody concentration, and SDS-PAGE for purity assessment. Western Blot QC could be provided if requested with an extra fee charged.
4. Recombinant Ab expression is applicable to full length of human IgG1, human IgG4 and mouse IgG2 antibodies.
Sample Requirements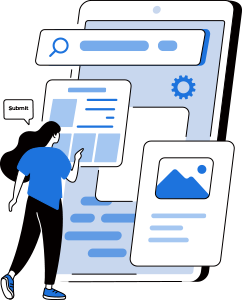 For sequencing services
Client will need to submit hybridoma cell samples (>1×106 cells) to GenScript.
For antigen-antibody binding confirmation service:
Client will need to submit 20 μg antigen (>85% purity, >0.4 mg/ml) in the buffer without SDS, CHAPS, TWEEN, TRITON and PMSF.
The client retains all rights to the sequence data and all related intellectual property.
Related Service
Get in Touch
with GenScript Custom
Antibody Services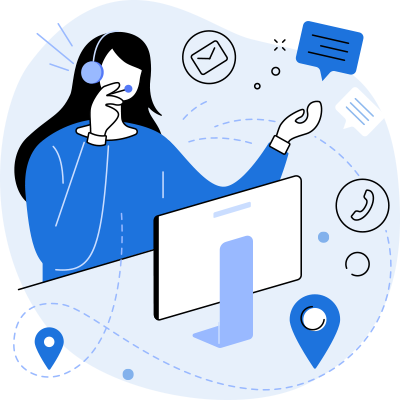 Quotation and Ordering
Our customer service representatives are available 24 hours Monday through Friday. You may contact us anytime for assistance. Orders can be placed online, over the phone, by email or fax. Please have your payment information (credit card, purchase order or bank information) ready.
A Technical Account Manager will reply you within 24 hours to finalize the quote
To place order, provide credit card/PO information
Production of your project begins immediately
A Project Manager is in contact with you during the production process to give updates